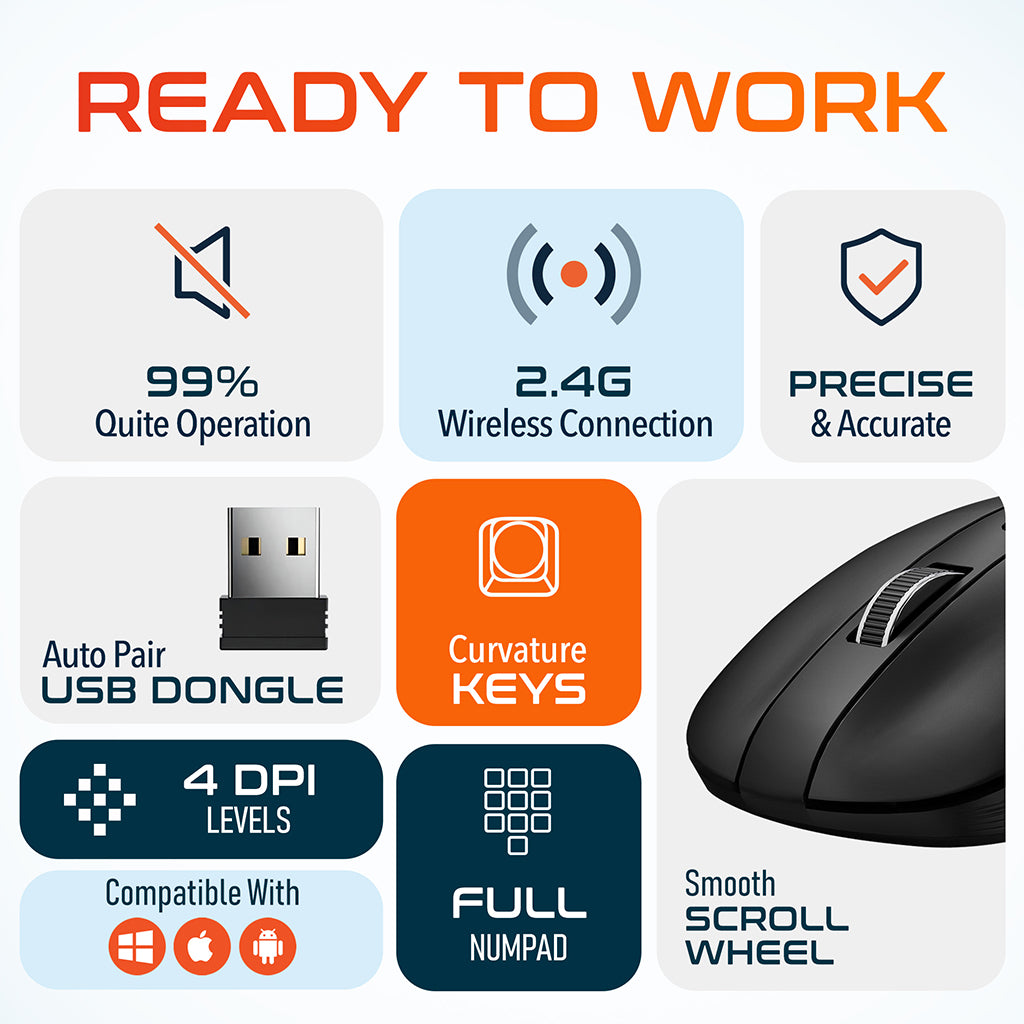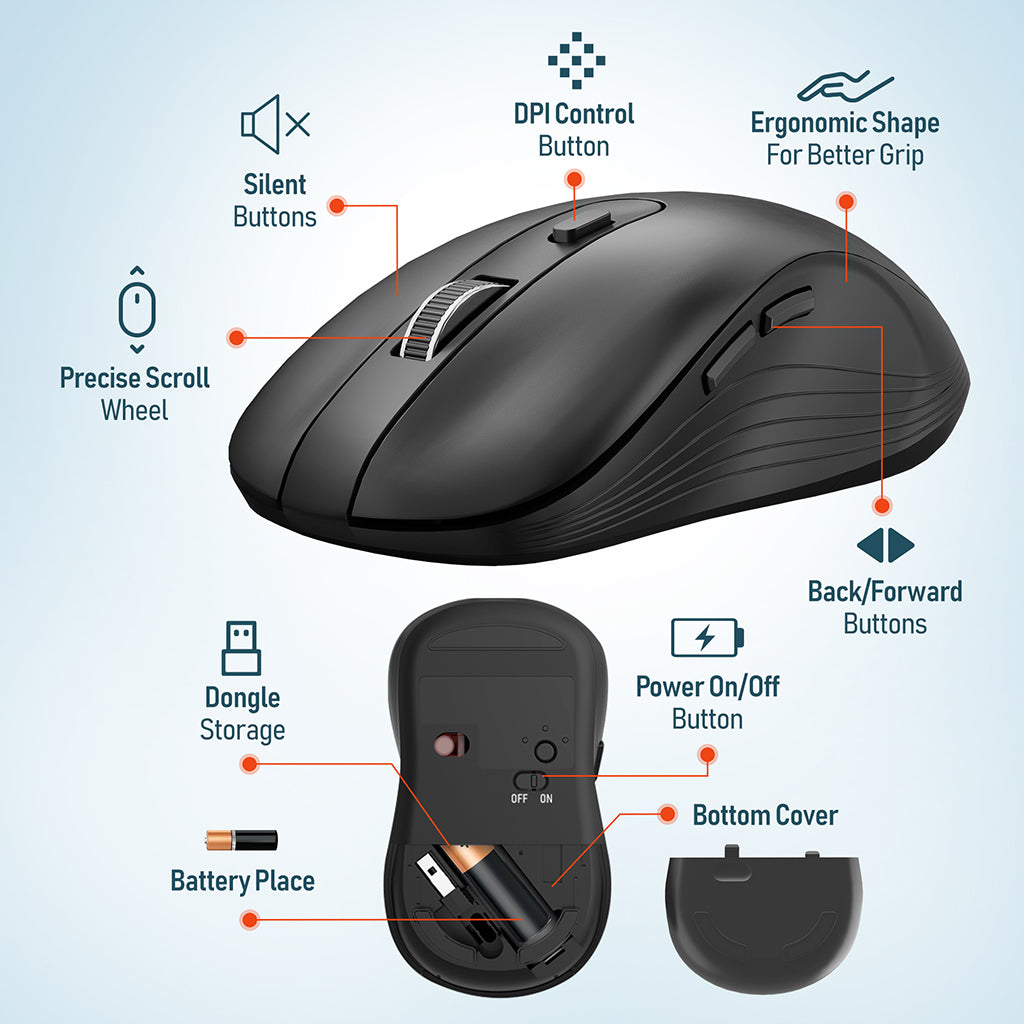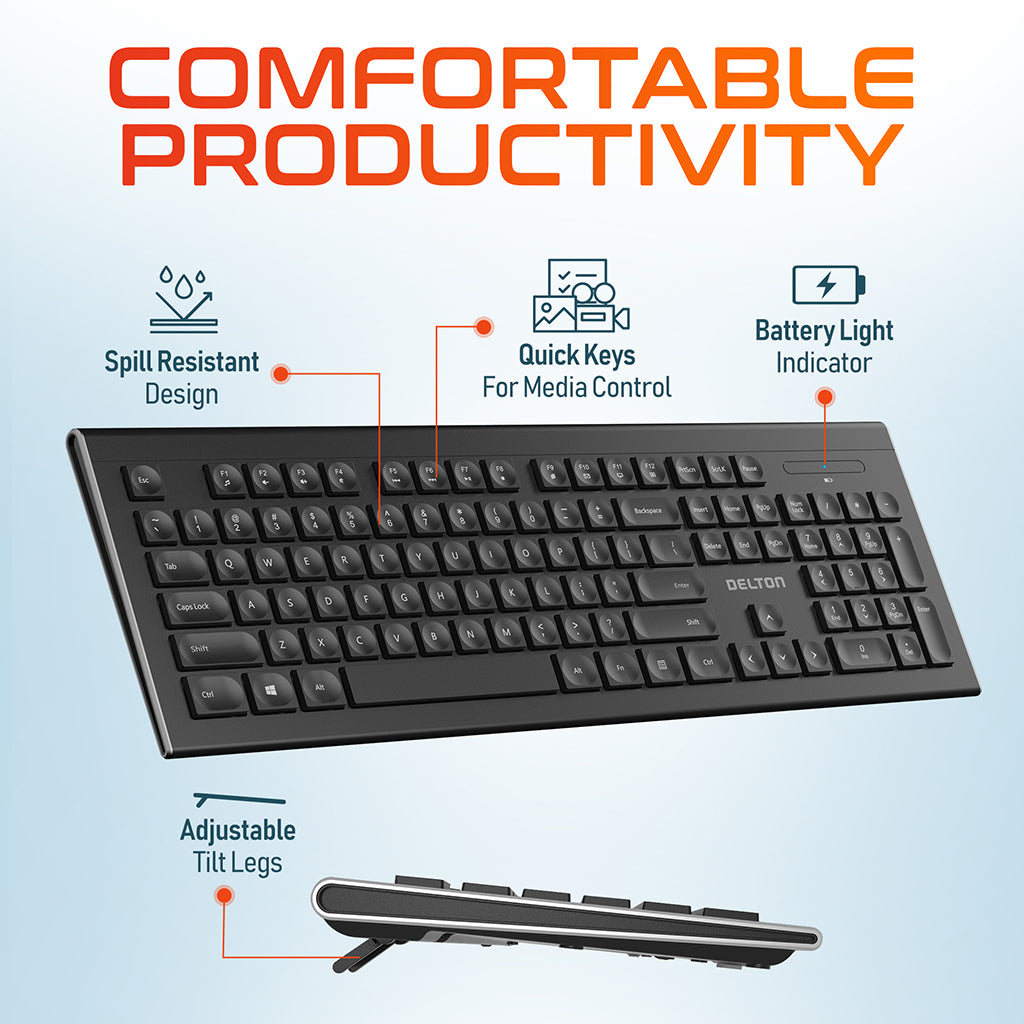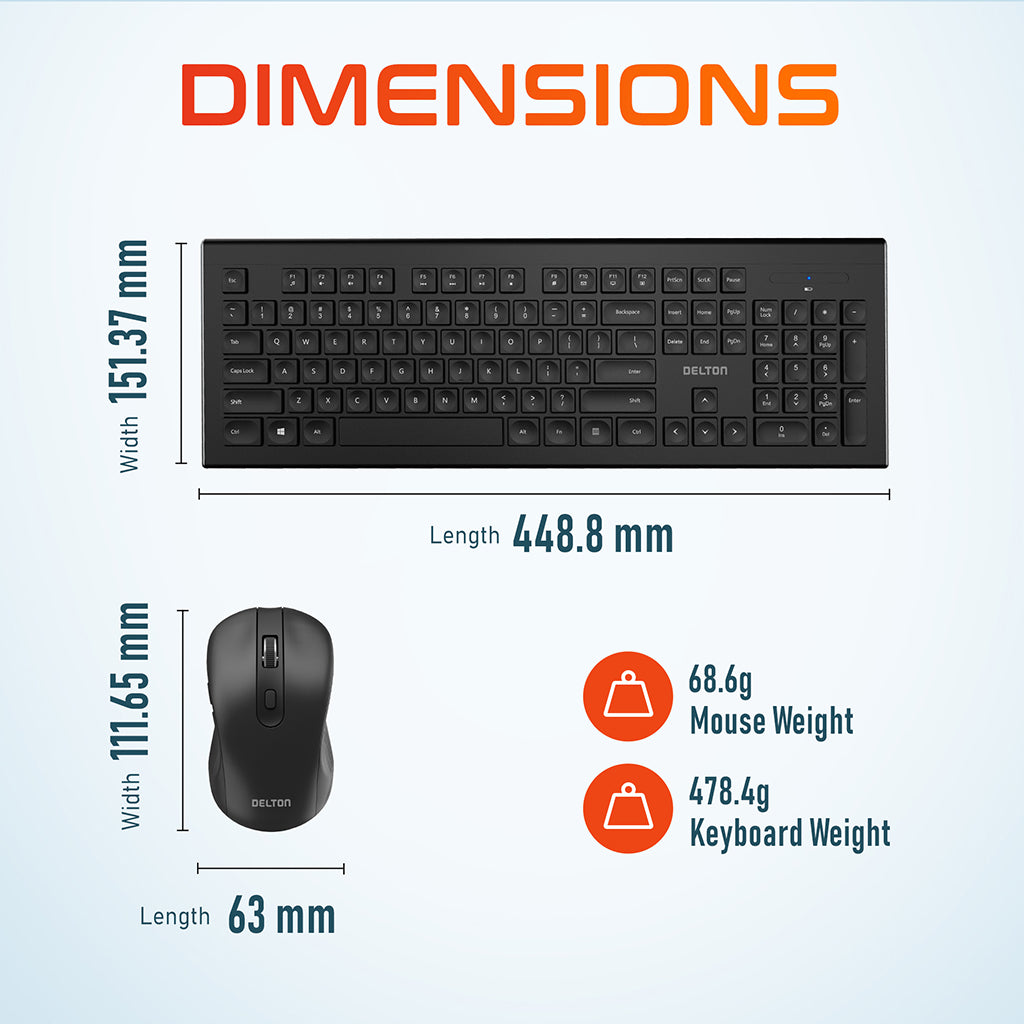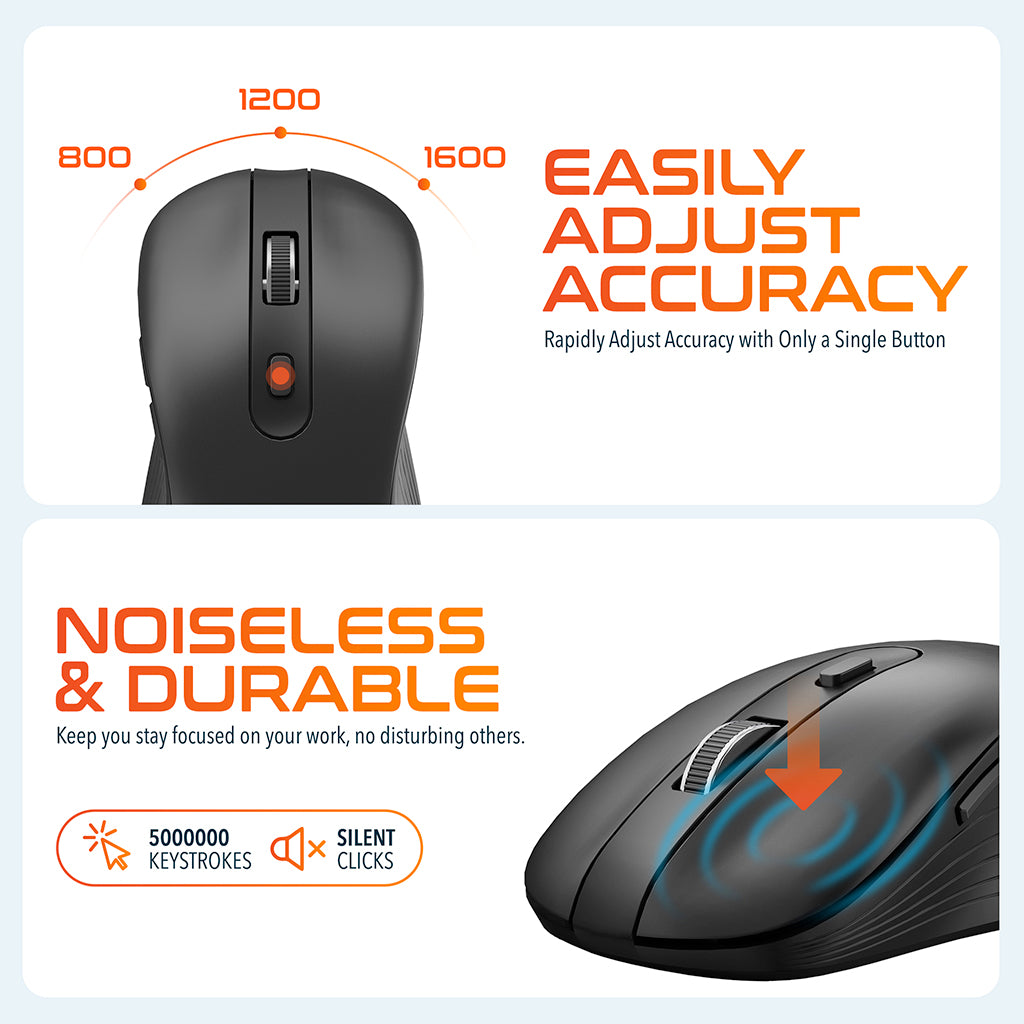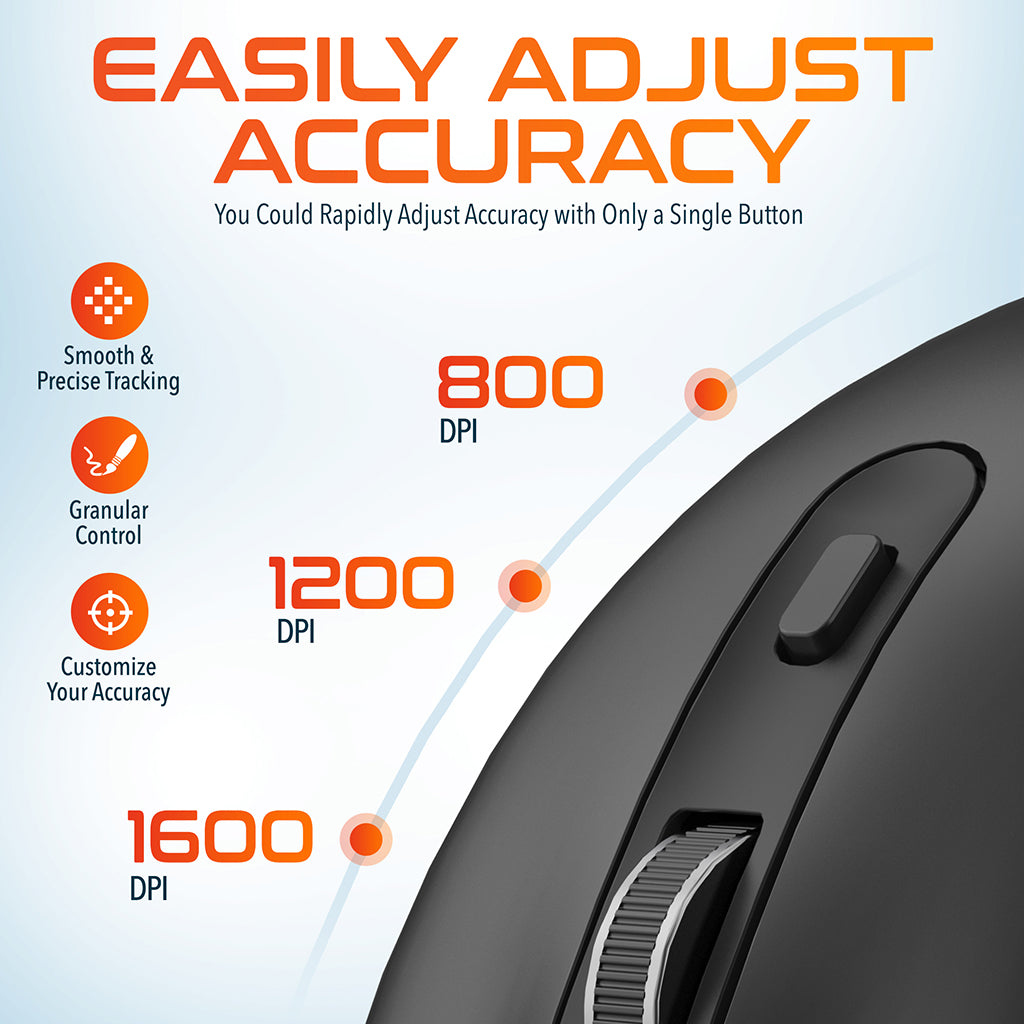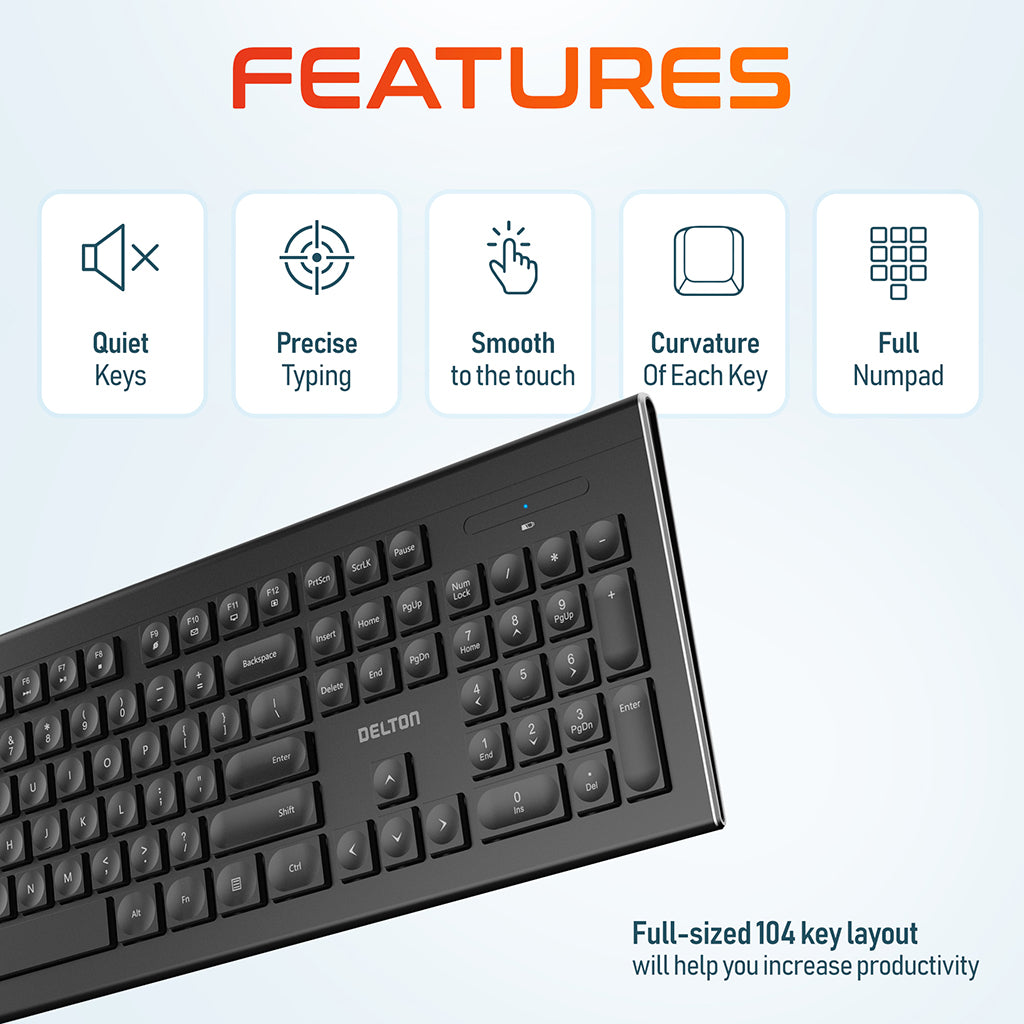 Delton Ultra Slim Wireless Keyboard & Mouse Set
---
Introducing the Delton Ultra Slim Wireless Keyboard & Mouse, a powerful and versatile combo that takes your computing experience to new heights. Say goodbye to cluttered desks and tangled wires with its advanced 2.4G wireless connection, providing reliable connectivity and seamless performance. The set includes a wireless keyboard and mouse, both designed to elevate your productivity and comfort.
The wireless keyboard features a full numpad, offering convenience for data entry and calculations. Its ultra-slim 6mm design adds a touch of elegance to your workspace while optimizing portability. The curvature keys provide a natural and ergonomic typing experience, reducing strain during long typing sessions. Plus, the keys are engineered to deliver a quiet and satisfying typing experience, making it ideal for shared work environments.
Accompanying the keyboard, the wireless mouse boasts four adjustable DPI levels, granting you precise and accurate control over your cursor speed, whether you're working on detailed design projects or engaging in intense gaming sessions. With six programmable buttons, customization is at your fingertips, allowing you to tailor the mouse to your specific needs. The smooth scroll wheel enables effortless navigation through documents and websites, ensuring a seamless workflow.
Operating on a single AA battery for the keyboard and one AAA battery for the mouse (batteries not included), the Delton Wireless Keyboard & Mouse ensures long-lasting performance, sparing you the inconvenience of frequent battery replacements. Upgrade your setup today with this feature-rich combo, and experience the perfect balance of functionality, style, and convenience for all your computing endeavors.
This product has no reviews yet.