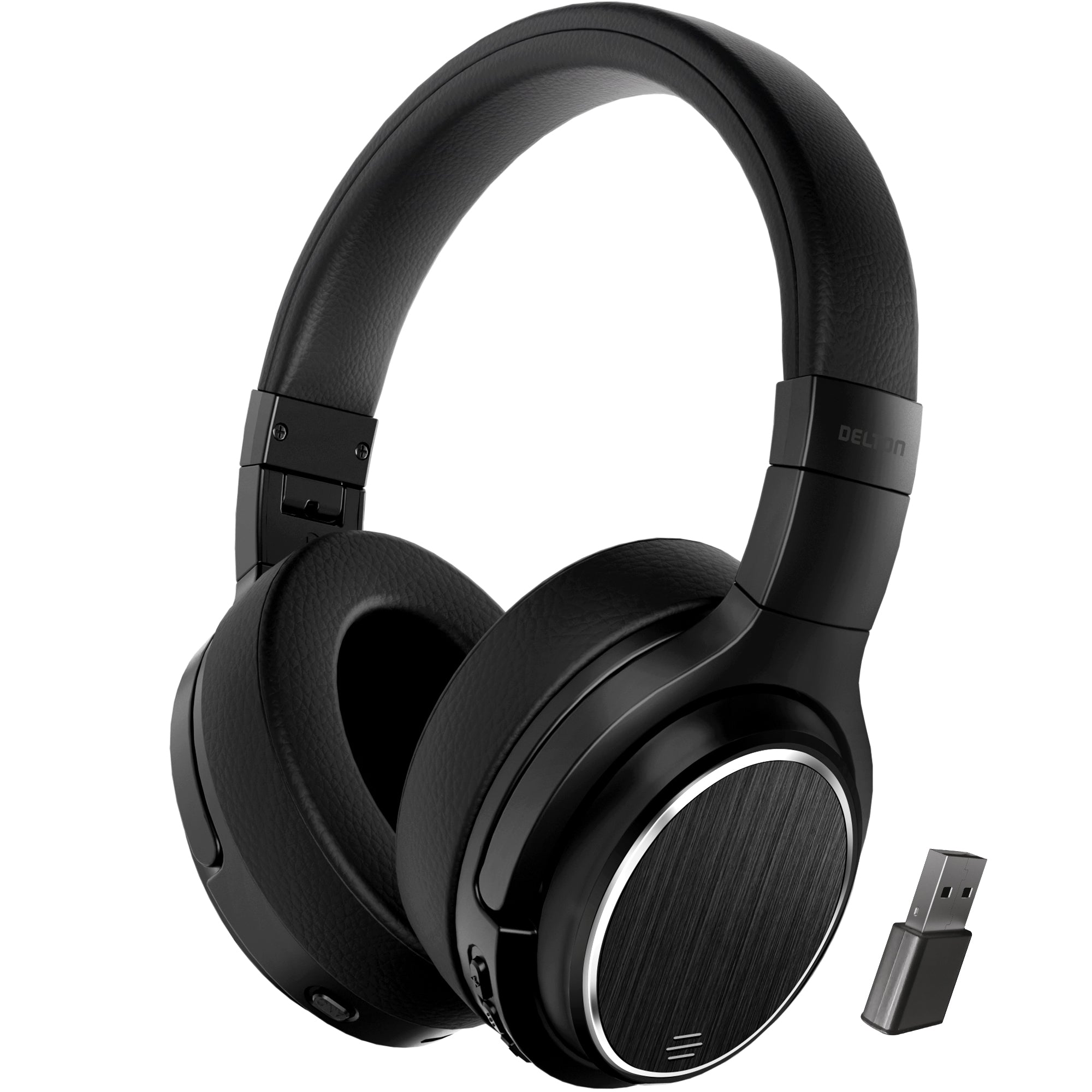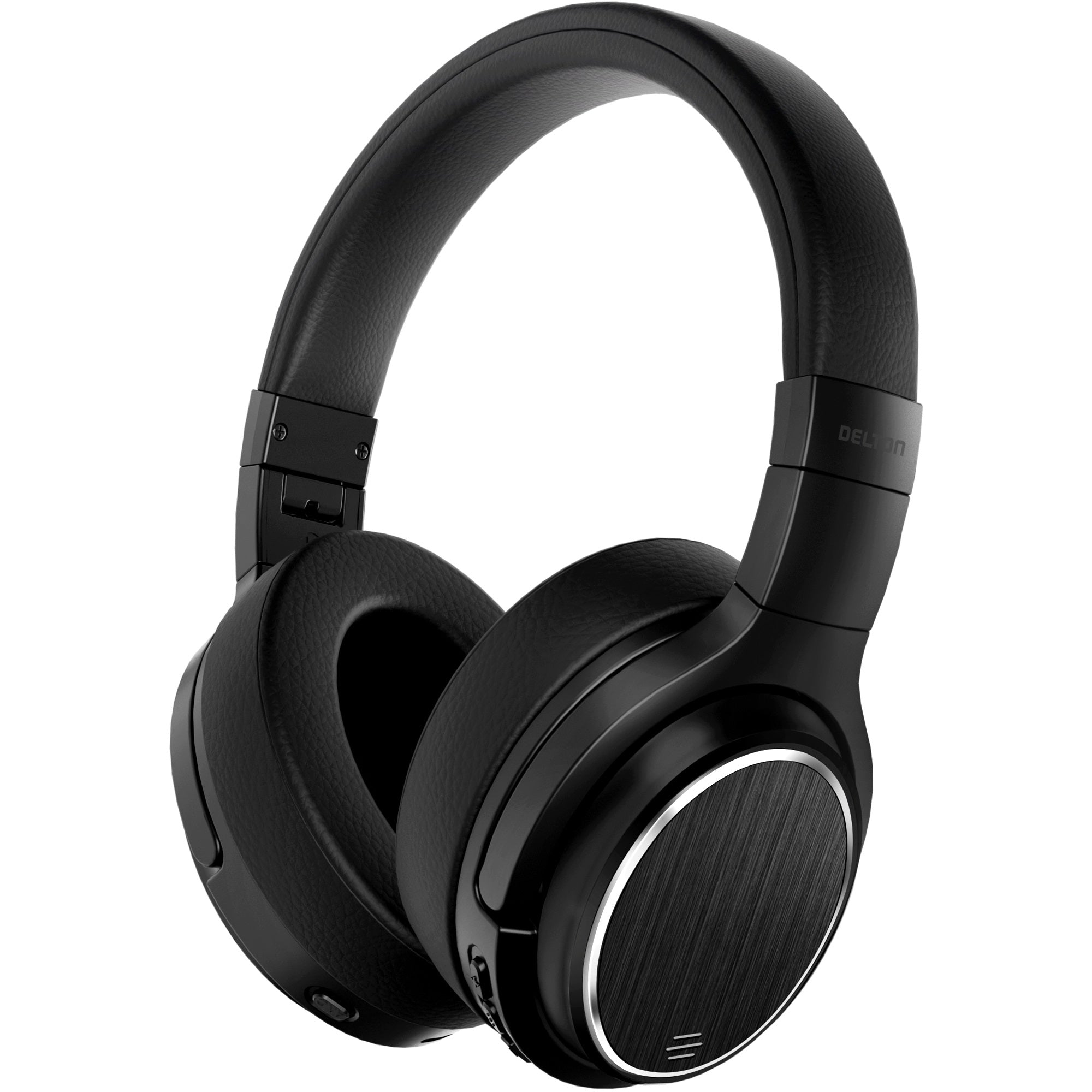 Delton M101 ANC Stereo Bluetooth Headphones with Dongle
---
The Delton M101 ANC Stereo Bluetooth Headphones with Dongle is a cutting-edge audio solution that offers a perfect blend of wireless and wired connectivity options. With advanced noise-canceling technology and a long-lasting battery, this headset delivers an exceptional audio experience.
Key Features:
Bluetooth V5.1: Enjoy seamless wireless connectivity with Bluetooth V5.1, providing a stable and efficient connection to your devices.

Battery Life: The built-in 1050mAh battery ensures extended usage, offering an impressive 45 hours of playtime and 40 hours of talk time on a single charge.

Fast Charging: Recharge the headset quickly in just 2-3 hours, minimizing downtime and keeping you entertained.

ANC Chipset: Experience improved audio immersion and focus with the ANC (Active Noise Cancellation) chipset, which intelligently suppresses external noises.

CVC 8.0 Noise Cancelling Mic: Communicate clearly during calls, even in noisy environments, thanks to the CVC 8.0 noise-canceling microphone.

Bluetooth + Dongle Connectivity: Connect wirelessly via Bluetooth or utilize the included Bluetooth dongle for devices without built-in Bluetooth capability.

Versatile Connectivity: Use the included Type-C Charging Cable and Audio 3.5mm Cable for flexible connections, ensuring continuous usage even when the battery is low or with non-Bluetooth devices.

Comfortable Design: The M101 Headphone features plush ear cushions, an ergonomic design for a comfortable fit, making it ideal for extended listening sessions.

User-Friendly: The included User Manual provides easy setup and usage instructions, ensuring a smooth experience for all users.
Whether you're a frequent traveler, a work-from-home professional, or a music enthusiast who craves high-quality audio, the Delton M101 ANC Stereo Bluetooth headphones with Dongle delivers outstanding performance and convenience in one stylish package.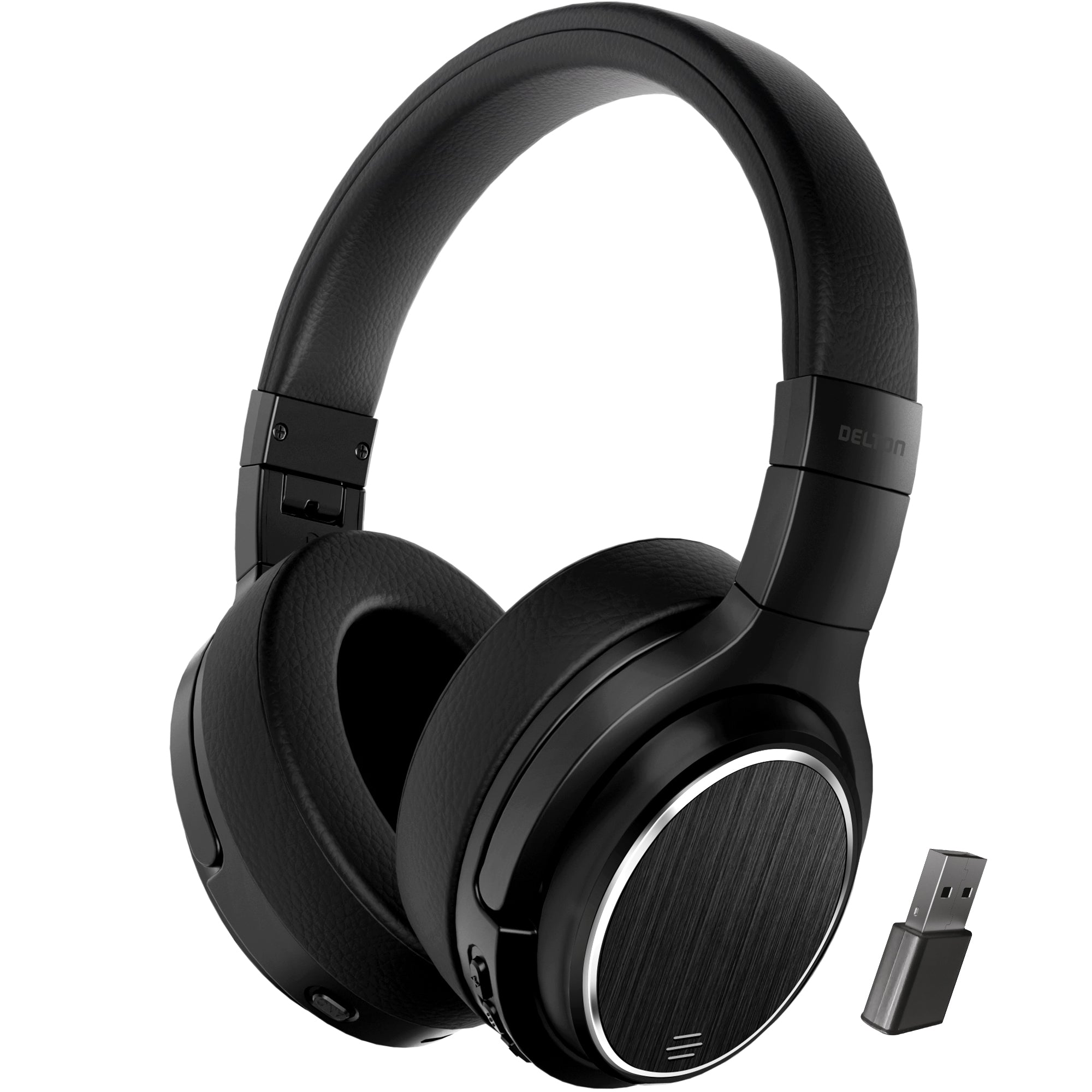 About the M101
Unleash Your Sound World
Experience the pinnacle of audio excellence with the Delton M101 ANC Stereo Bluetooth Headphones and Dongle. This innovative audio solution is designed to effortlessly meet your varied demands, whether you're immersing yourself in music or conducting crucial business conversations. These headphones redefine versatility and convenience, boasting state-of-the-art noise-cancellation technology and a long-lasting battery to deliver an unparalleled auditory journey, whether it's for professional tasks or leisurely pursuits.
This product has no reviews yet.