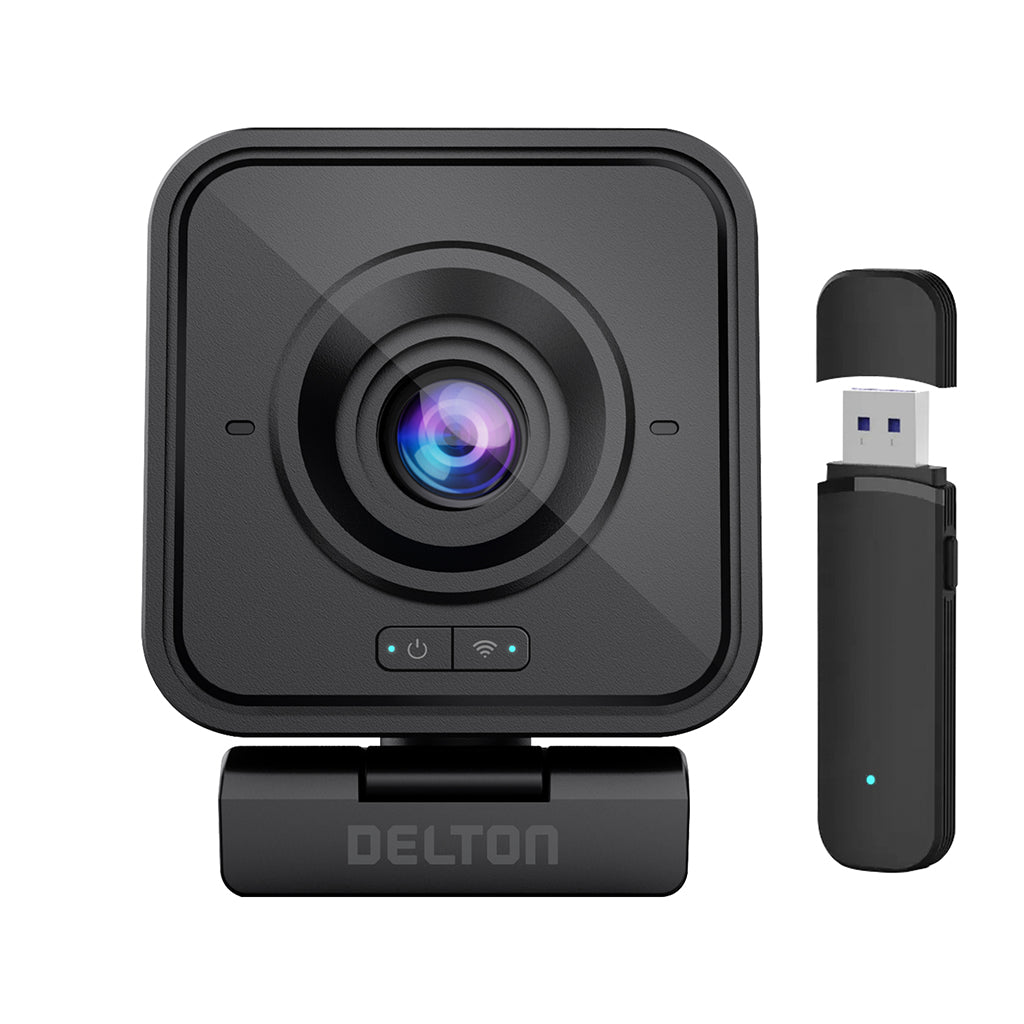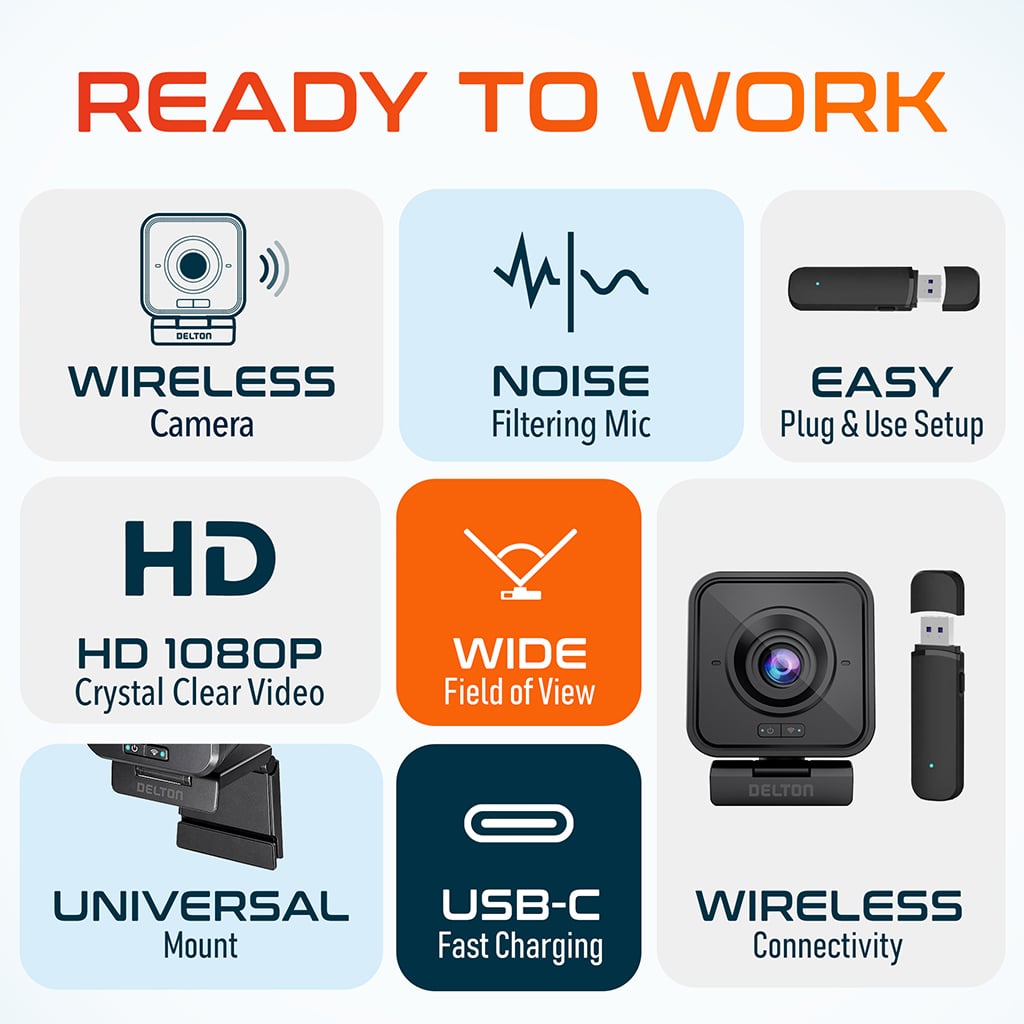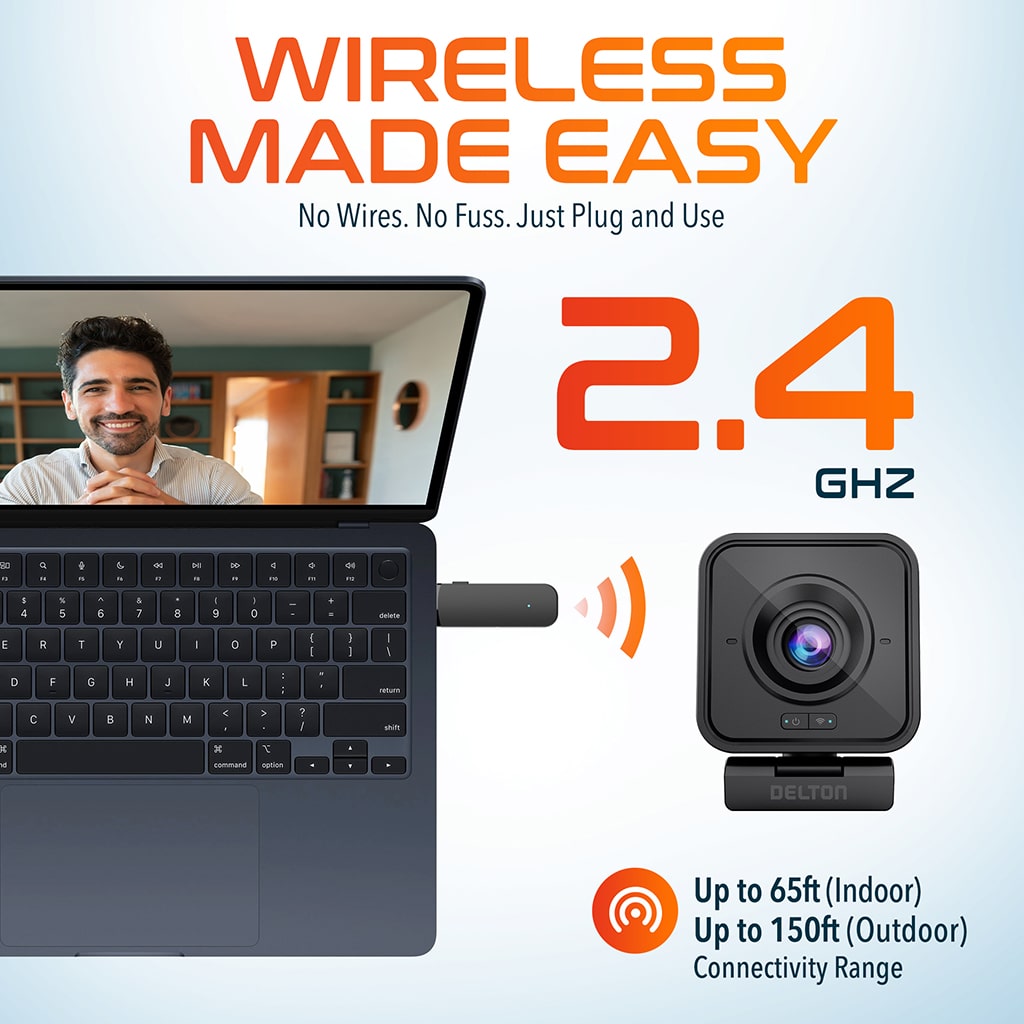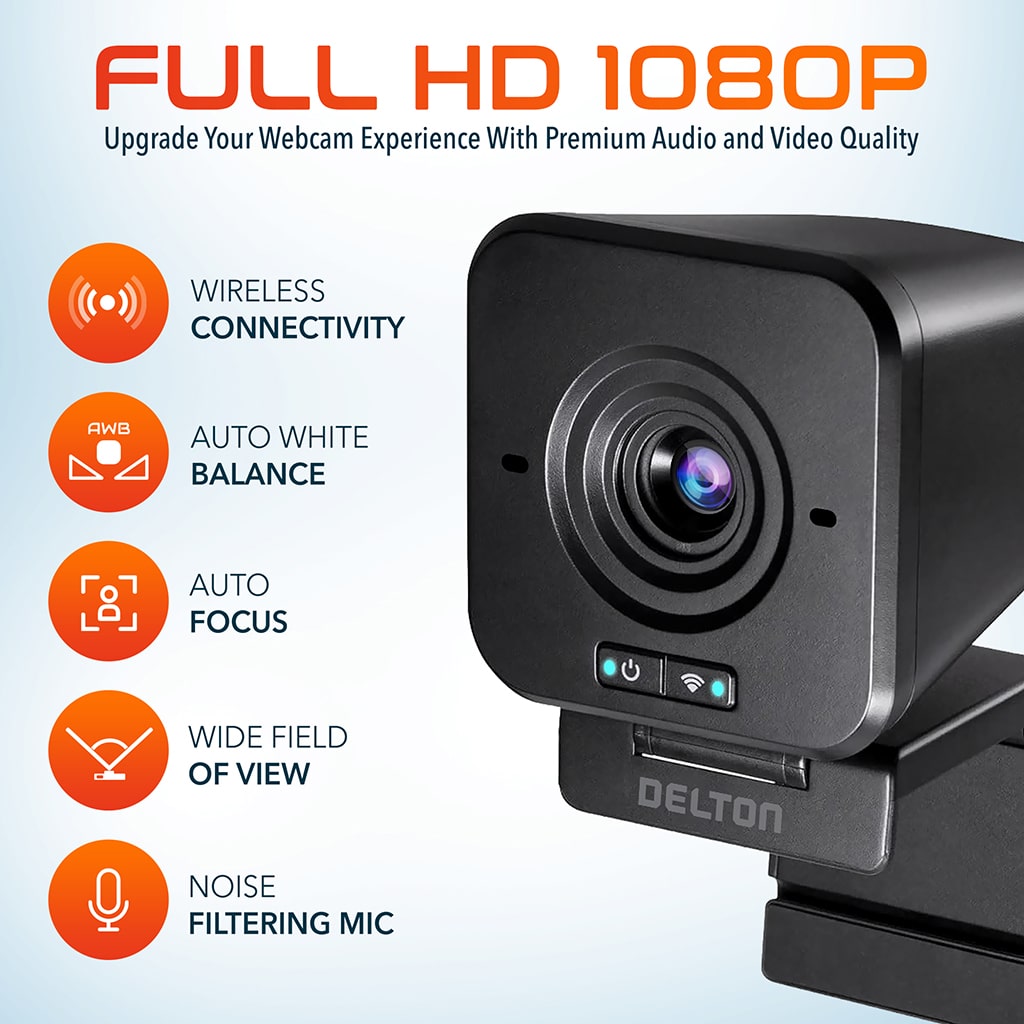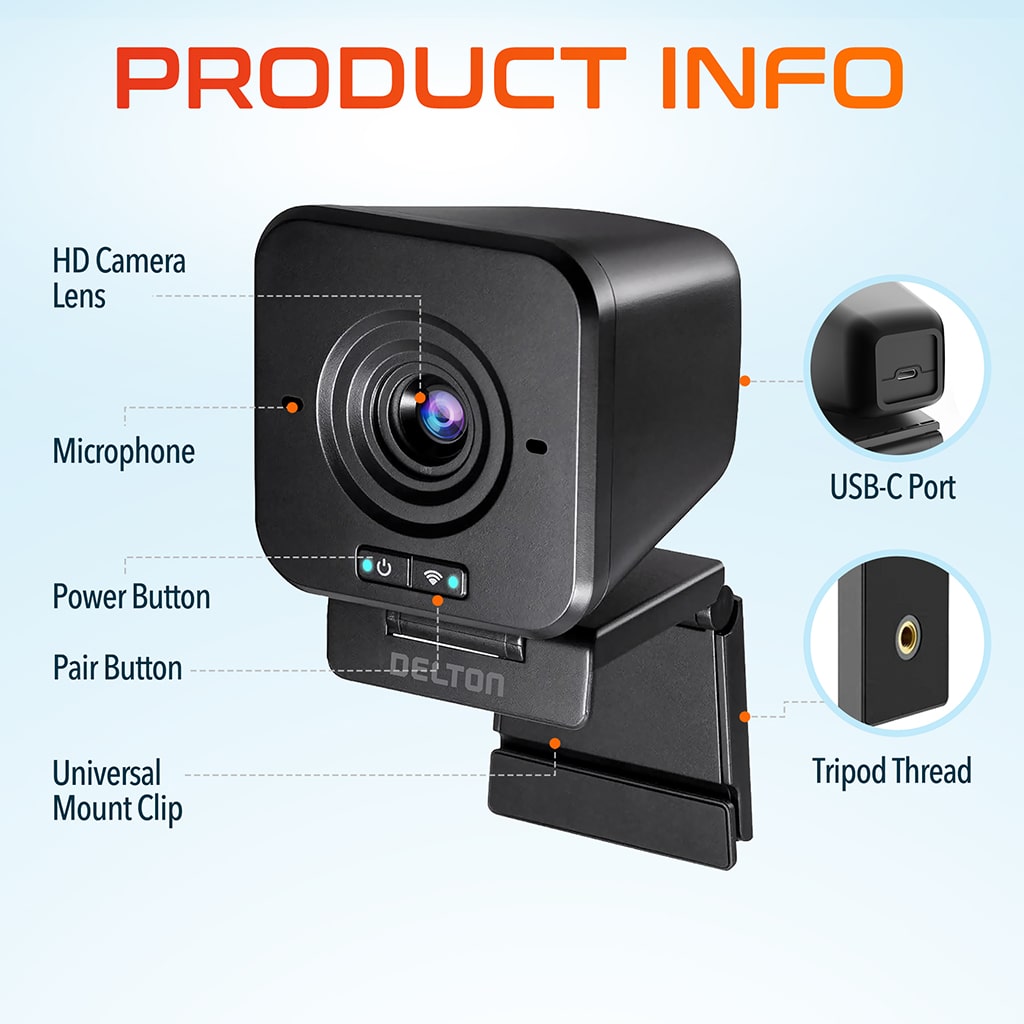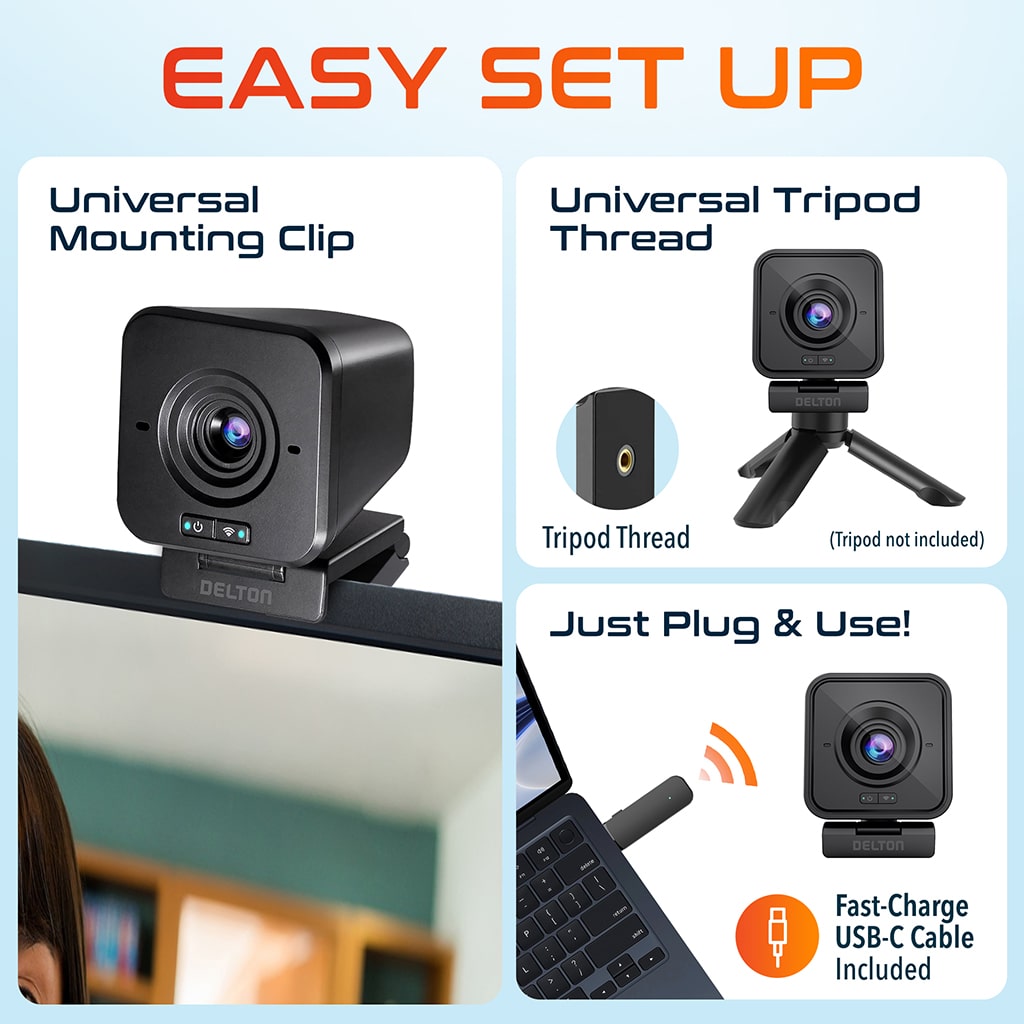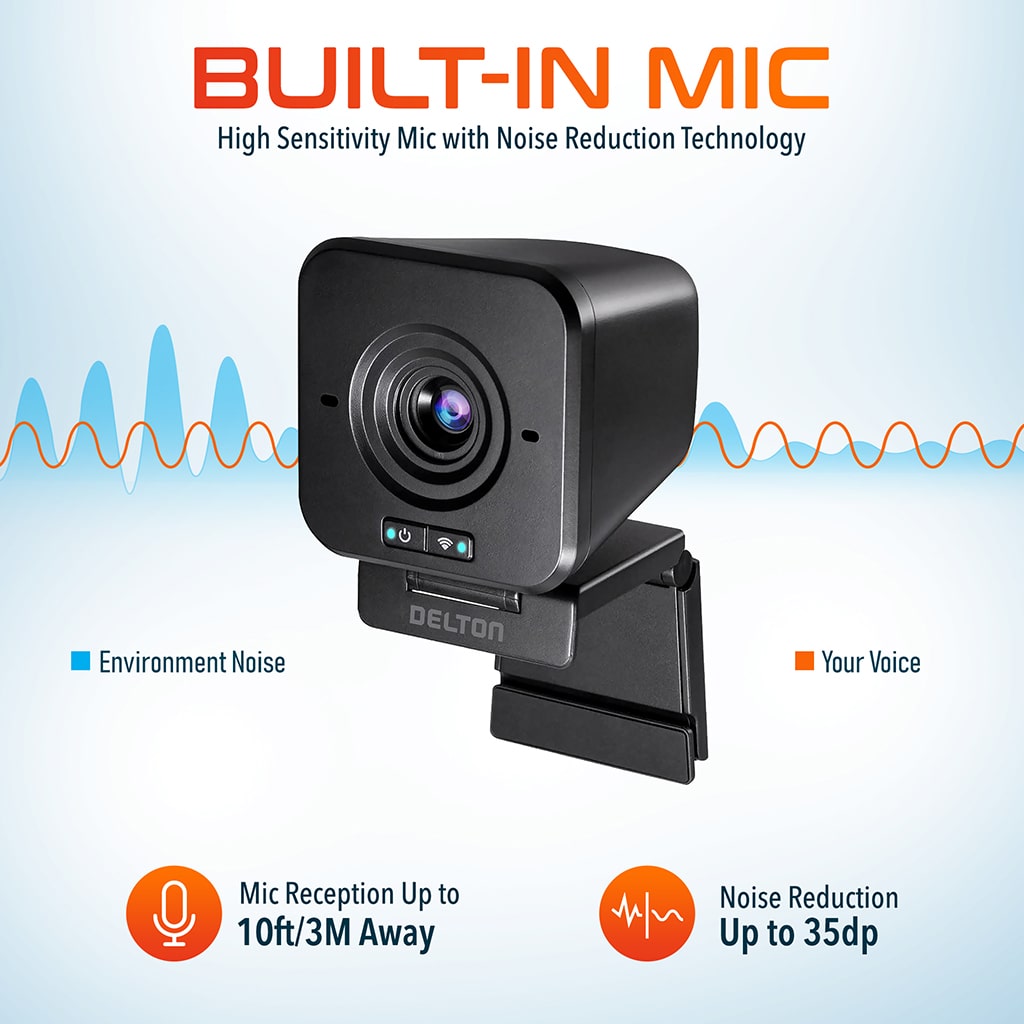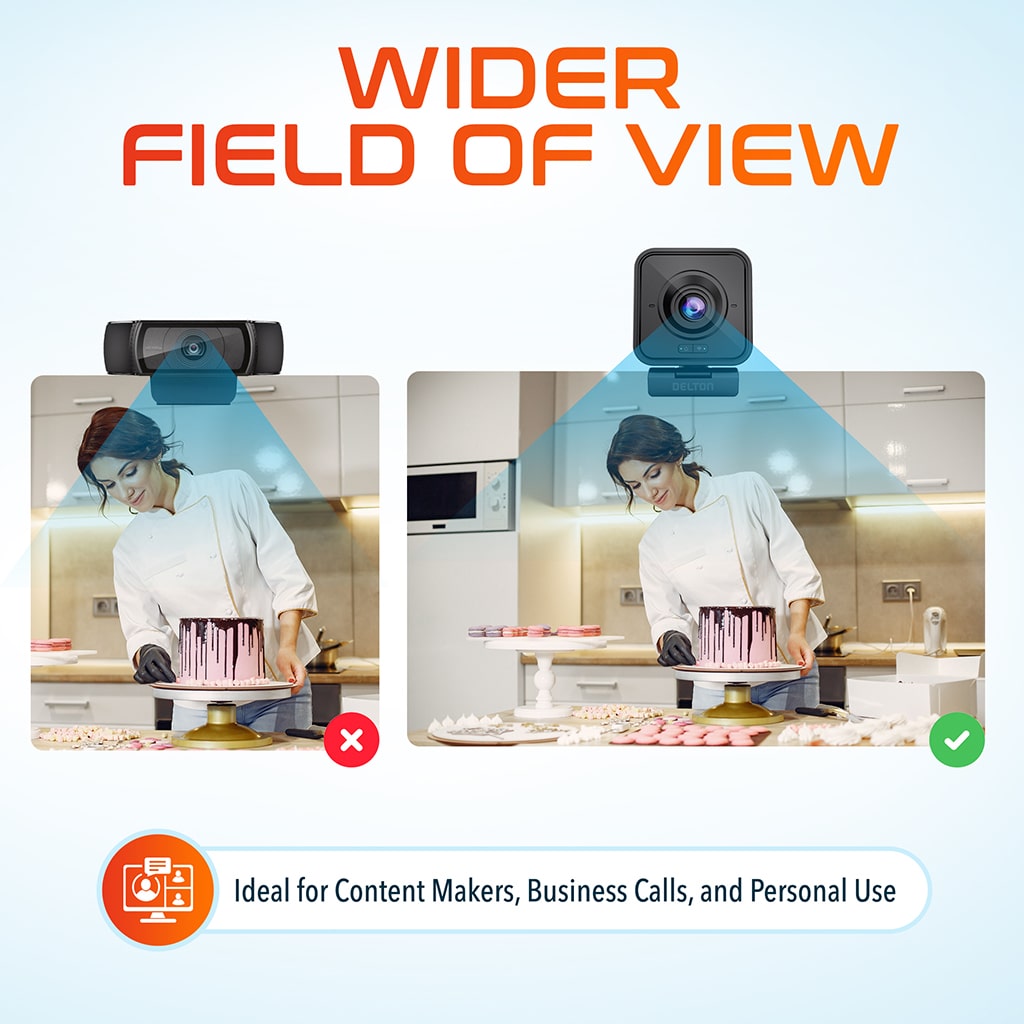 Delton C50 Wireless 1080P Webcam
---
Introducing the Delton C50 Wireless 1080P Webcam -The C50 Webcam not only excels in functionality but also in design. Its sleek and compact build enhances any workspace, while the adjustable mount ensures a perfect angle every time. Stay connected, stay productive, and stay on top of your game with the Delton C50 Wireless 1080P Webcam - your go-to webcam for exceptional video quality and unrivaled performance with wireless connectivity.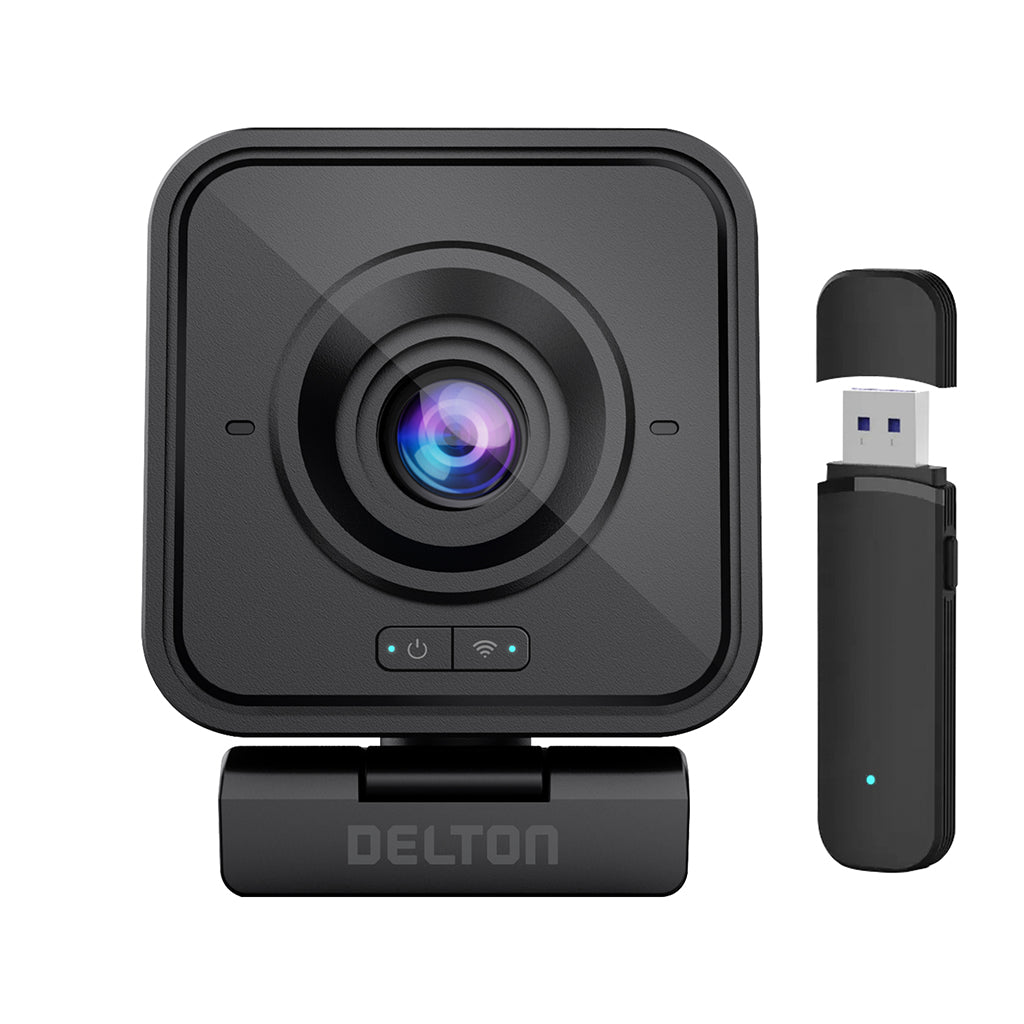 About the C50
Your ultimate solution for seamless video conferencing, online meetings, and content creation.
Packed with impressive features, this cutting-edge webcam delivers crystal-clear 1080P 30fps resolution, ensuring you always look your best on-screen. With the flexibility of 2.4G wireless operation, you can stay connected and capture stunning footage from up to 20-50 meters away, providing you with the freedom to move and express yourself effortlessly.

Equipped with a powerful 1500mAh lithium battery, guarantees an uninterrupted video experience, allowing you to stay connected for up to 3 hours on a single charge. Plus, with a quick charging time of just 2 hours, you'll be ready for action in no time. Whether you're a professional conducting virtual meetings or a content creator engaging your audience, this webcam's exceptional performance and reliable battery life make it the perfect companion for your day-to-day activities.
This product has no reviews yet.