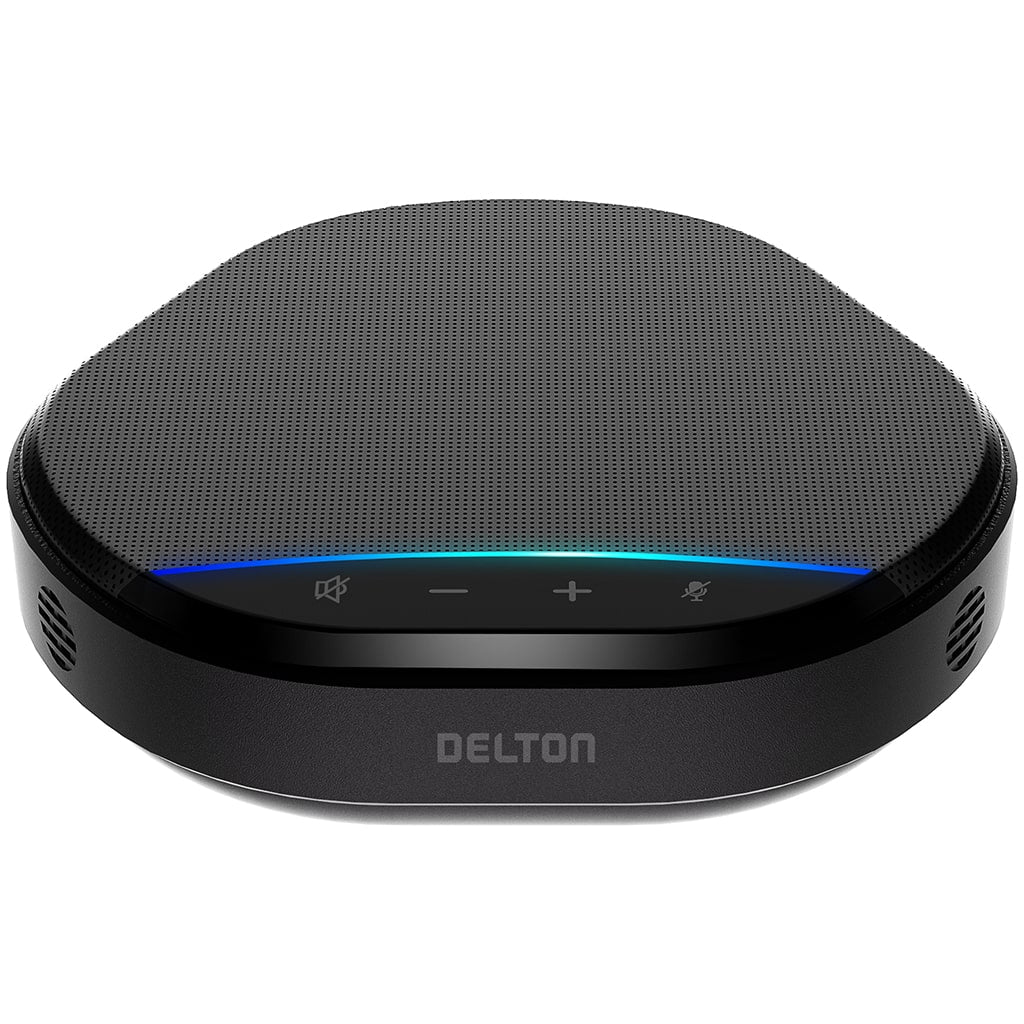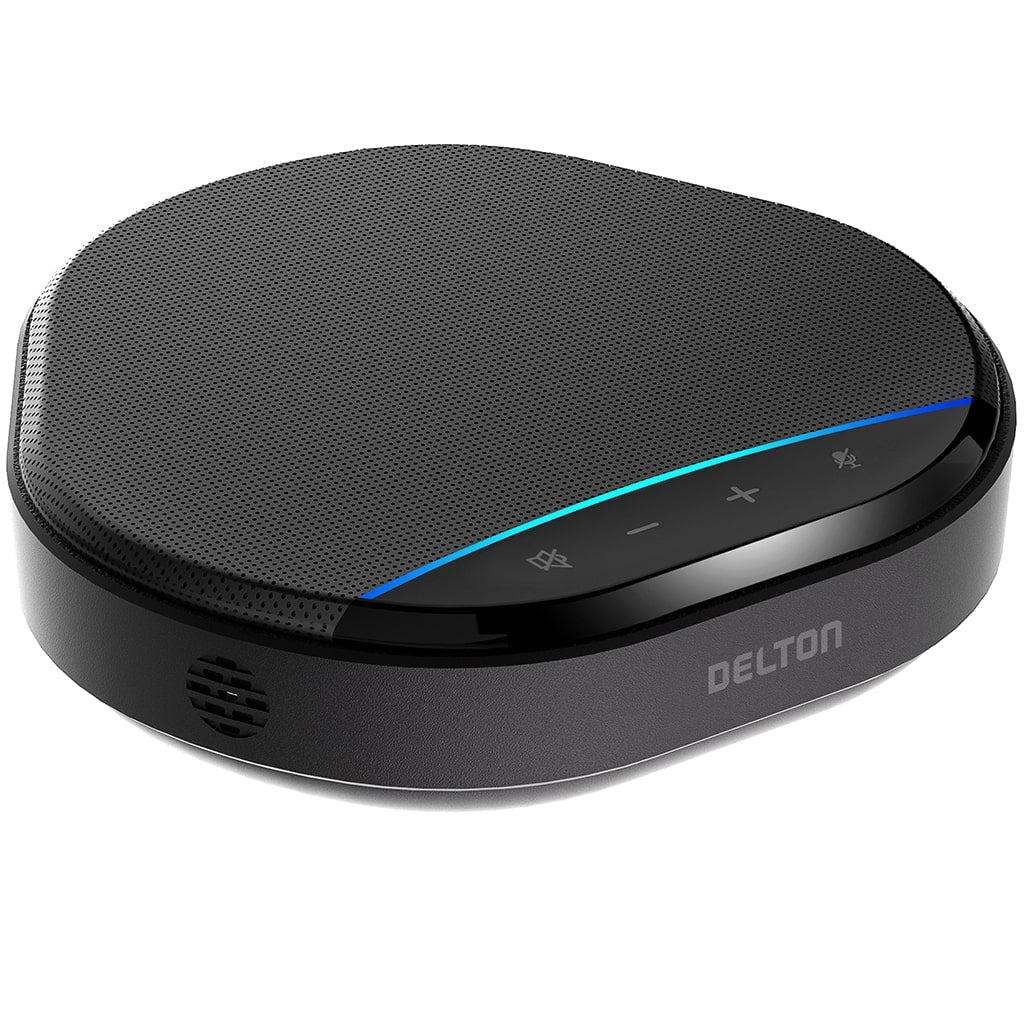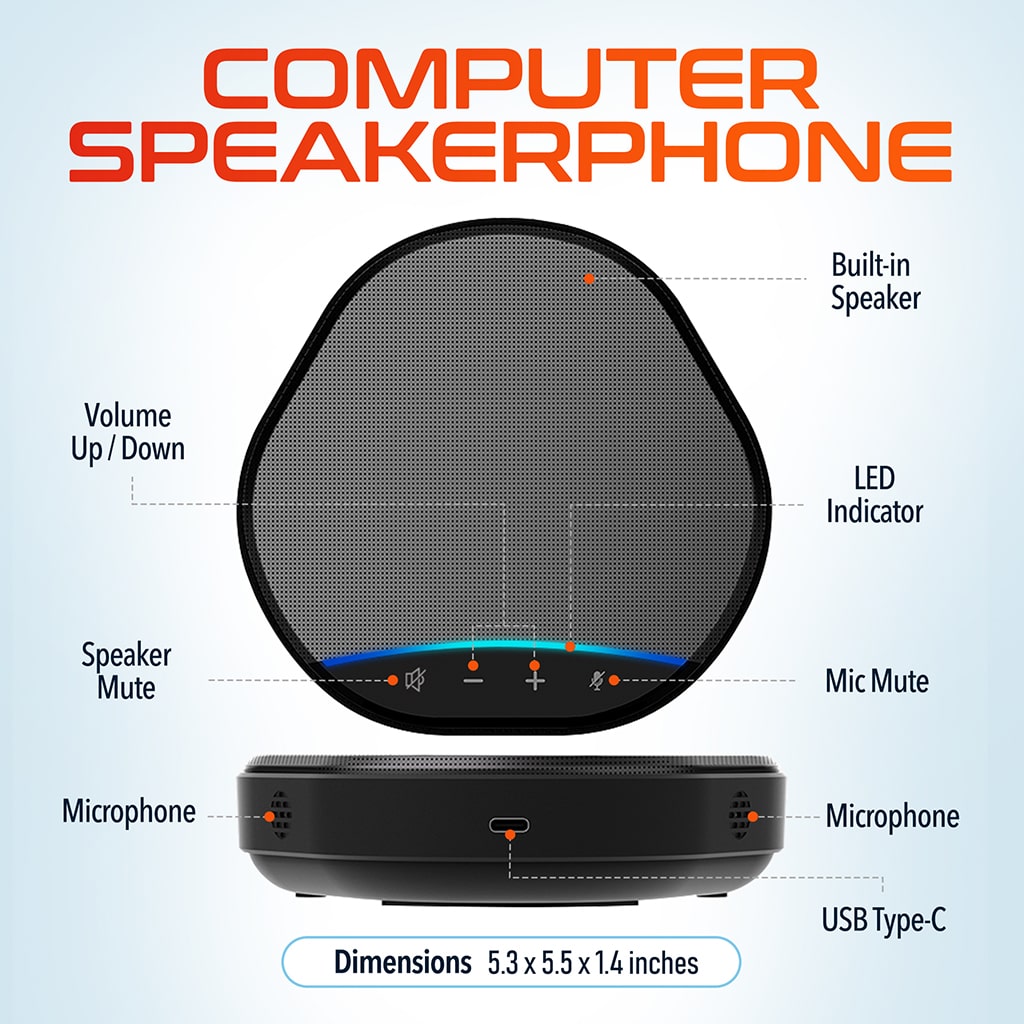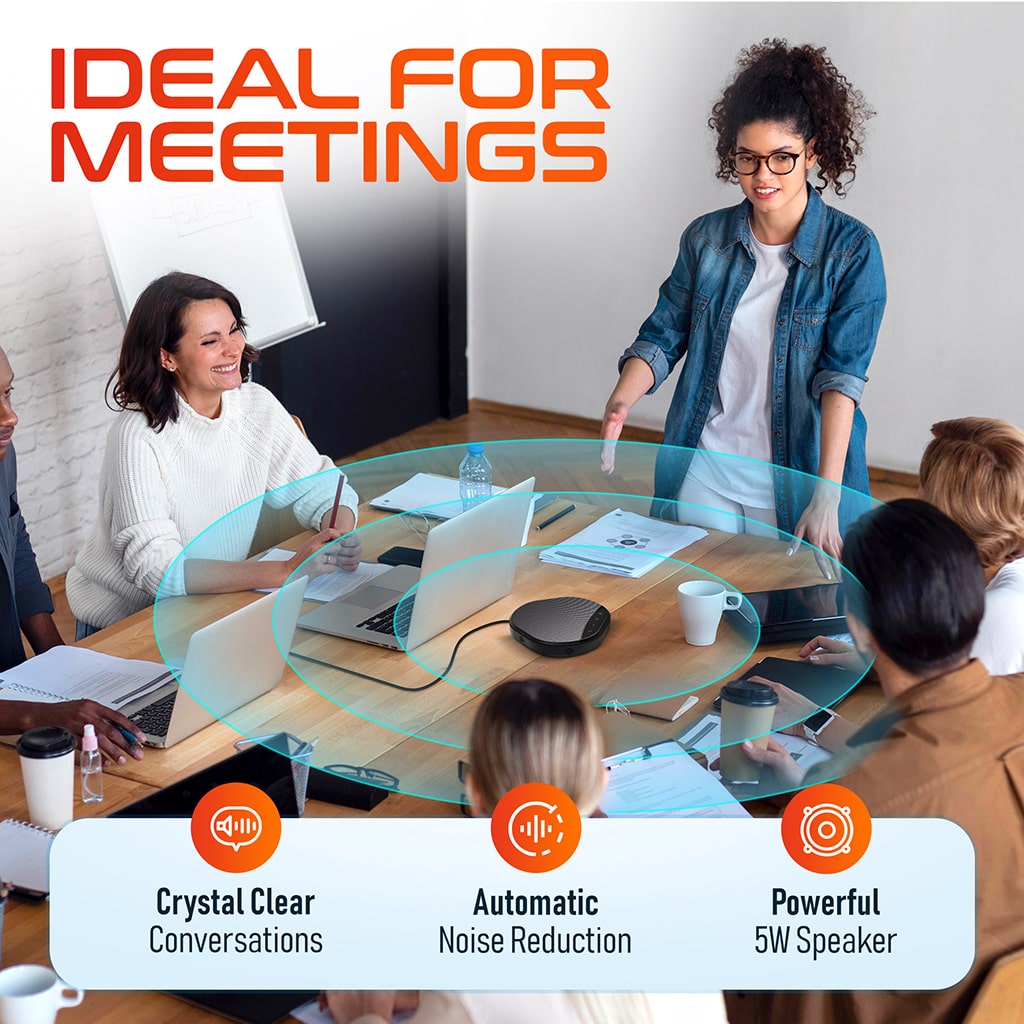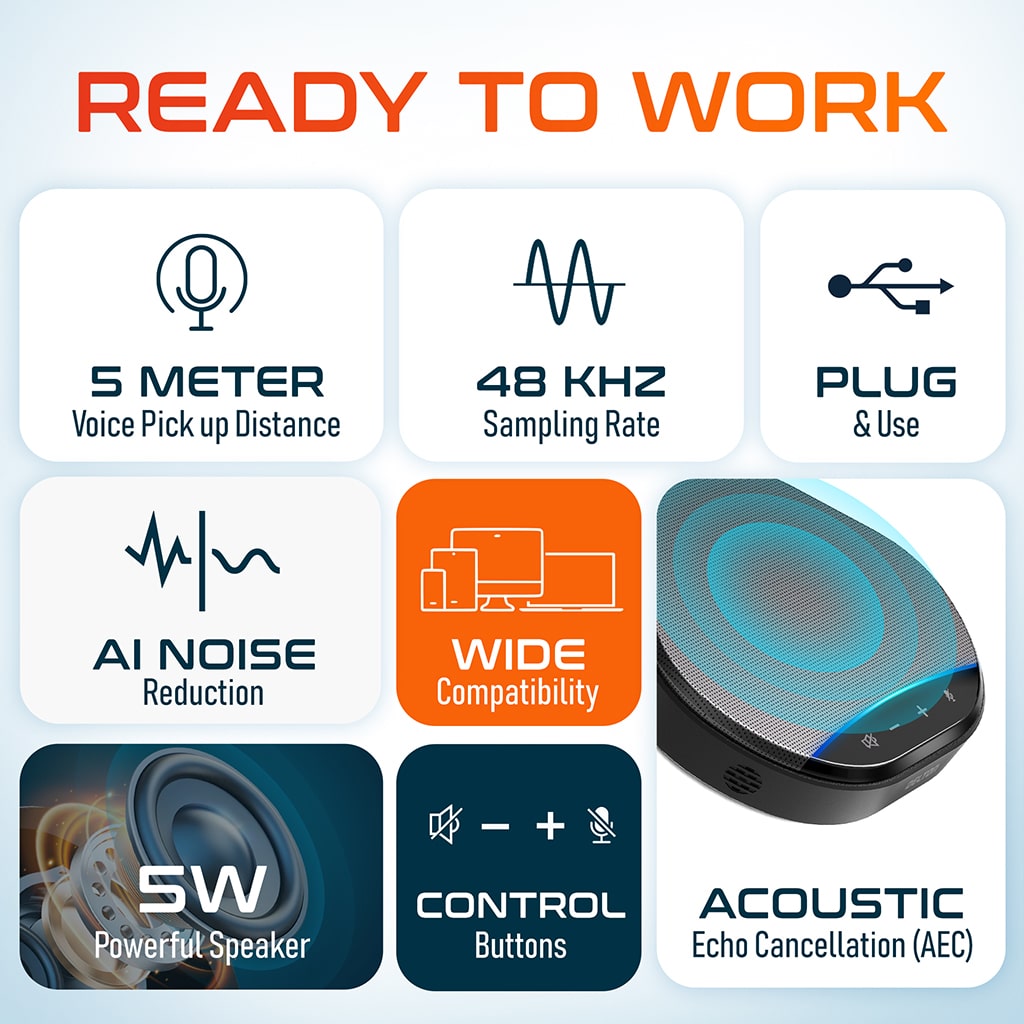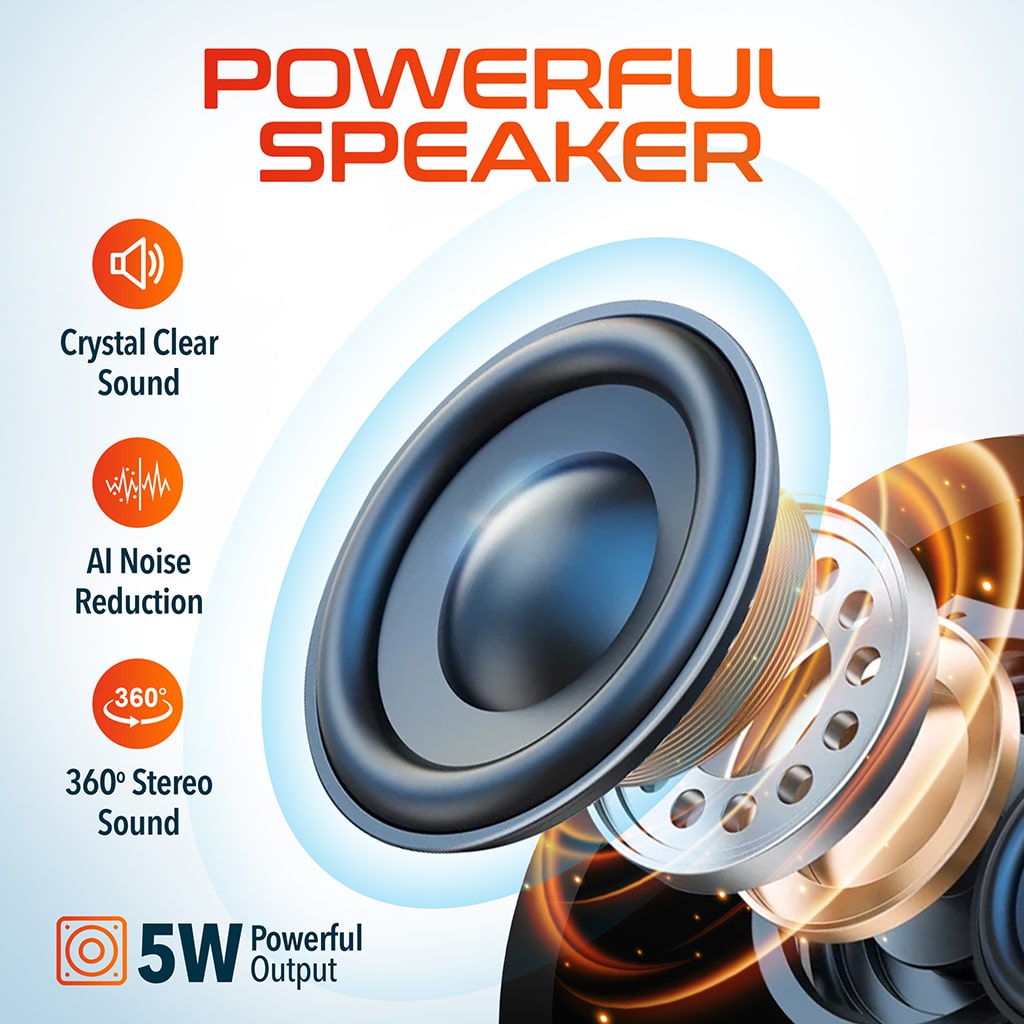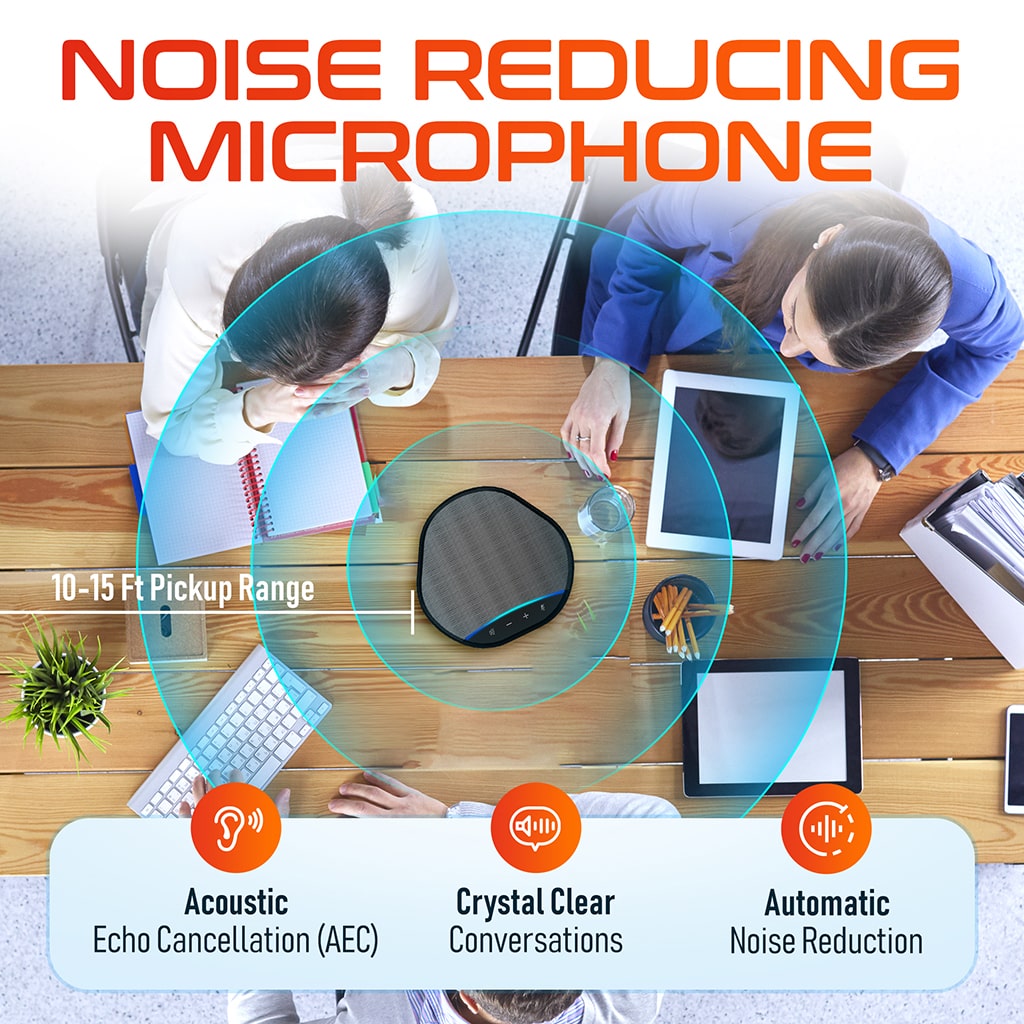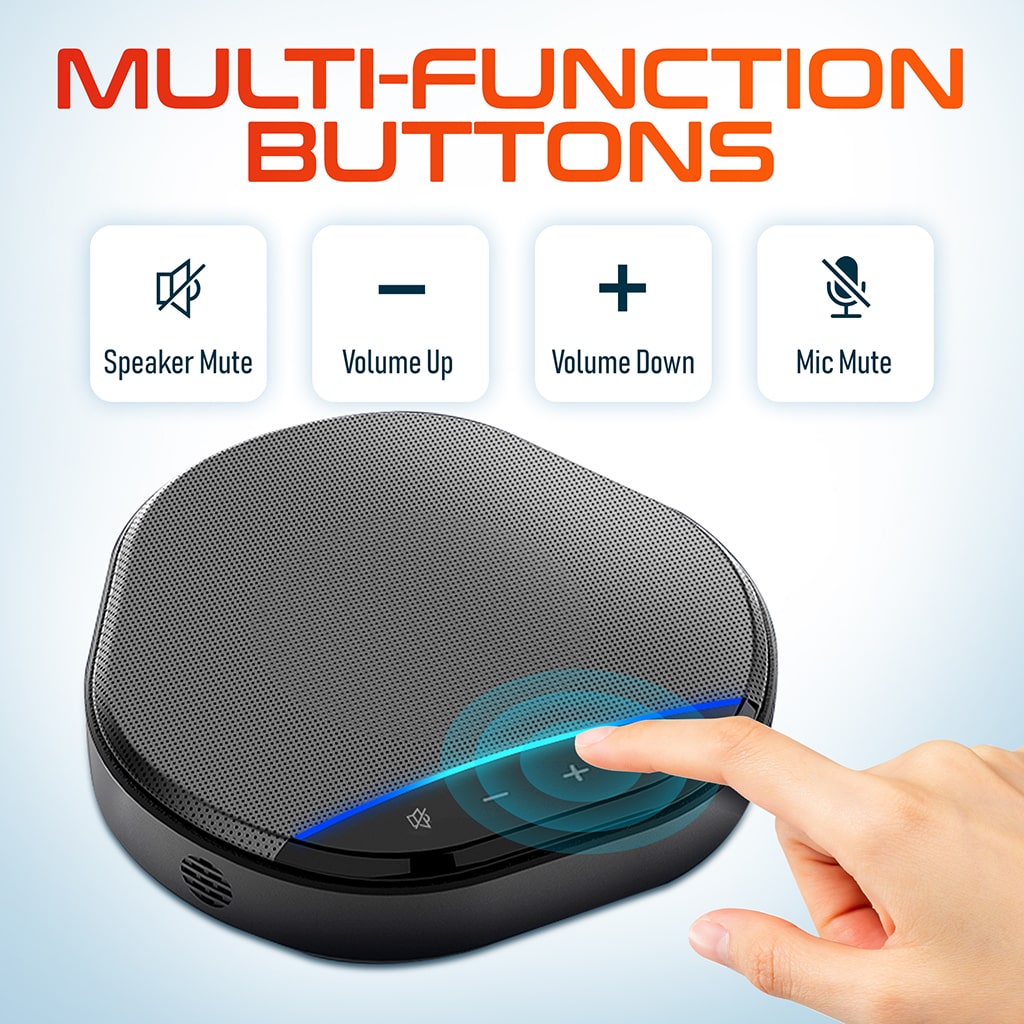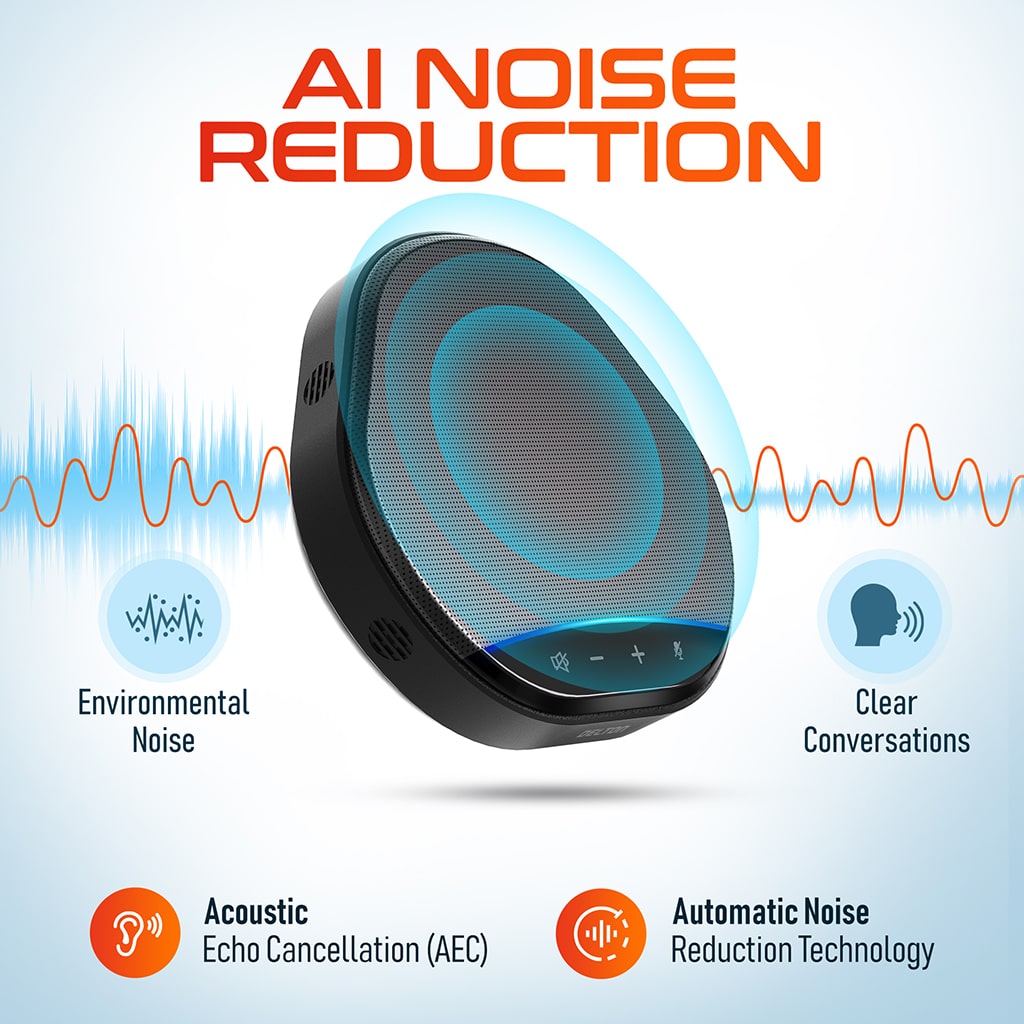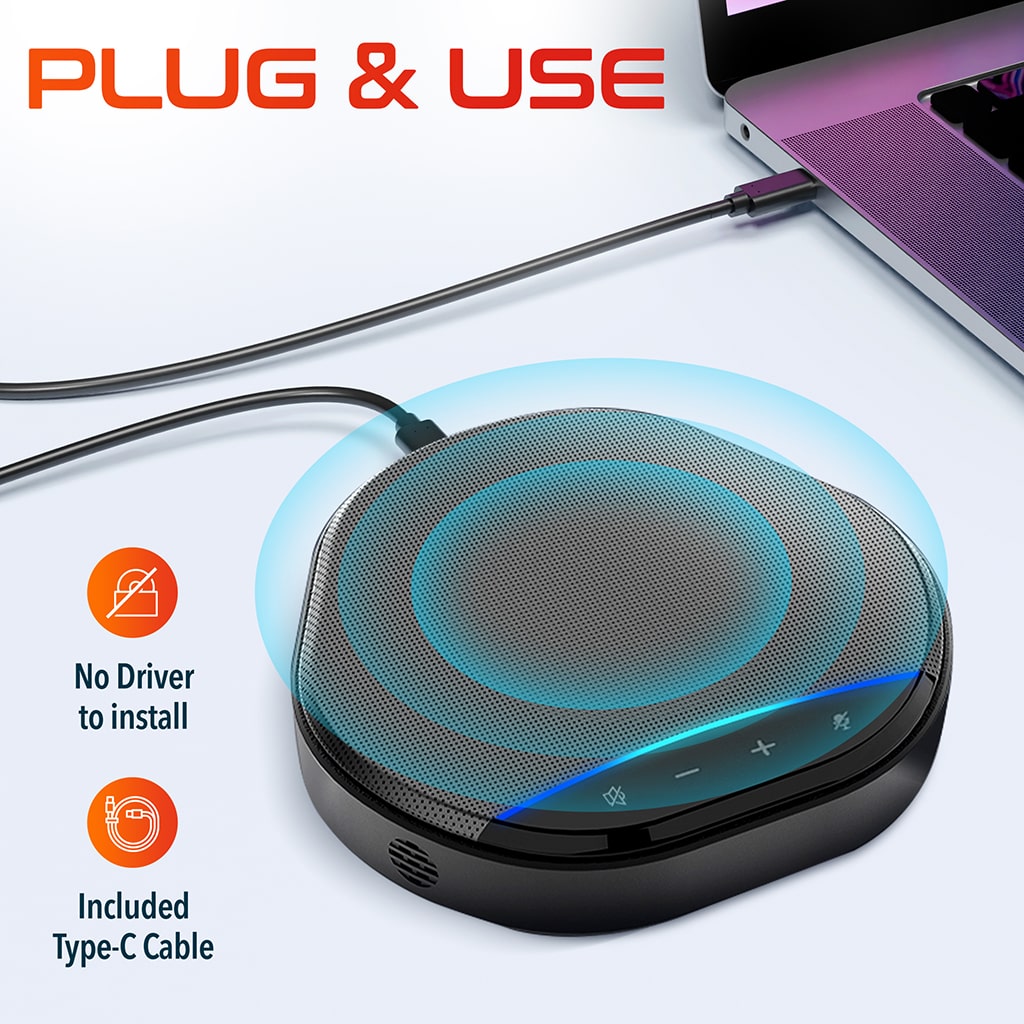 Delton C3900 USB Conference Speaker
---
Features:

Powerful Audio Output:

Enjoy 5 watts of clear, vibrant sound that enhances the quality of your conference calls, making every voice heard with precision.
Extended Voice Range:

With a voice distance of up to 5 meters, the Delton C3900 ensures that every participant's voice is captured, promoting natural and engaging conversations.

Versatile USB Connectivity:

Effortlessly connect to your devices using the USB interface, providing a reliable and universal connection for hassle-free setup.
Acoustic Echo Cancellation (AEC):

Say goodbye to annoying echoes during your calls. The AEC feature intelligently eliminates echoes, delivering a distortion-free audio experience.
AI Noise Reduction:

Keep distractions at bay with AI-powered noise reduction technology. Focus on the conversation without being interrupted by background noise, ensuring a professional and distraction-free meeting environment.
Immersive 360-Degree Stereo Sound:

Experience immersive audio with 360-degree stereo sound. The Delton C3900 fills the room with rich, dynamic sound, creating a lifelike meeting experience for all participants.
Introducing the Delton C3900 Conference Speaker, a sophisticated audio solution that transcends the boundaries of conventional conferencing technology. Engineered with precision and equipped with cutting-edge features, this speaker is tailored to enhance your communication experience, whether you're engaged in professional meetings or connecting with loved ones.
At the heart of the Delton C3900 is a robust 5-watt speaker that delivers a powerful audio output, ensuring that every spoken word is conveyed with exceptional clarity. This level of audio excellence brings a new dimension to conference calls, making virtual interactions feel as natural and engaging as face-to-face conversations. With a 5-meter voice distance range, the Delton C3900 captures voices seamlessly, allowing participants to express themselves without the fear of being unheard.
Connectivity is a breeze with the Delton C3900, thanks to its versatile USB interface. Whether you're using a computer, laptop, or other USB-enabled devices, the speaker ensures a reliable and universal connection for seamless integration into your setup. Say goodbye to the hassle of complicated installations – the Delton C3900 is designed for convenience without compromising on performance.
One of the standout features of the Delton C3900 is its Acoustic Echo Cancellation (AEC) capability. Experience clear and crisp conversations without the annoyance of echoes, as the speaker intelligently eliminates unwanted reverberations, providing a distortion-free audio environment. Furthermore, the inclusion of AI Noise Reduction takes your conferencing to the next level by intelligently filtering out background noise. This ensures that your discussions remain focused and professional, even in bustling environments.
Compact, sleek, and technologically advanced, the Delton C3900 Conference Speaker is not just a device; it's a gateway to seamless communication. Elevate your conferencing experience with this innovative speaker, where clarity, convenience, and cutting-edge technology converge to redefine the way you connect with others. Step into a new era of virtual communication with the Delton C3900, where every word is heard, and every moment is crystal clear.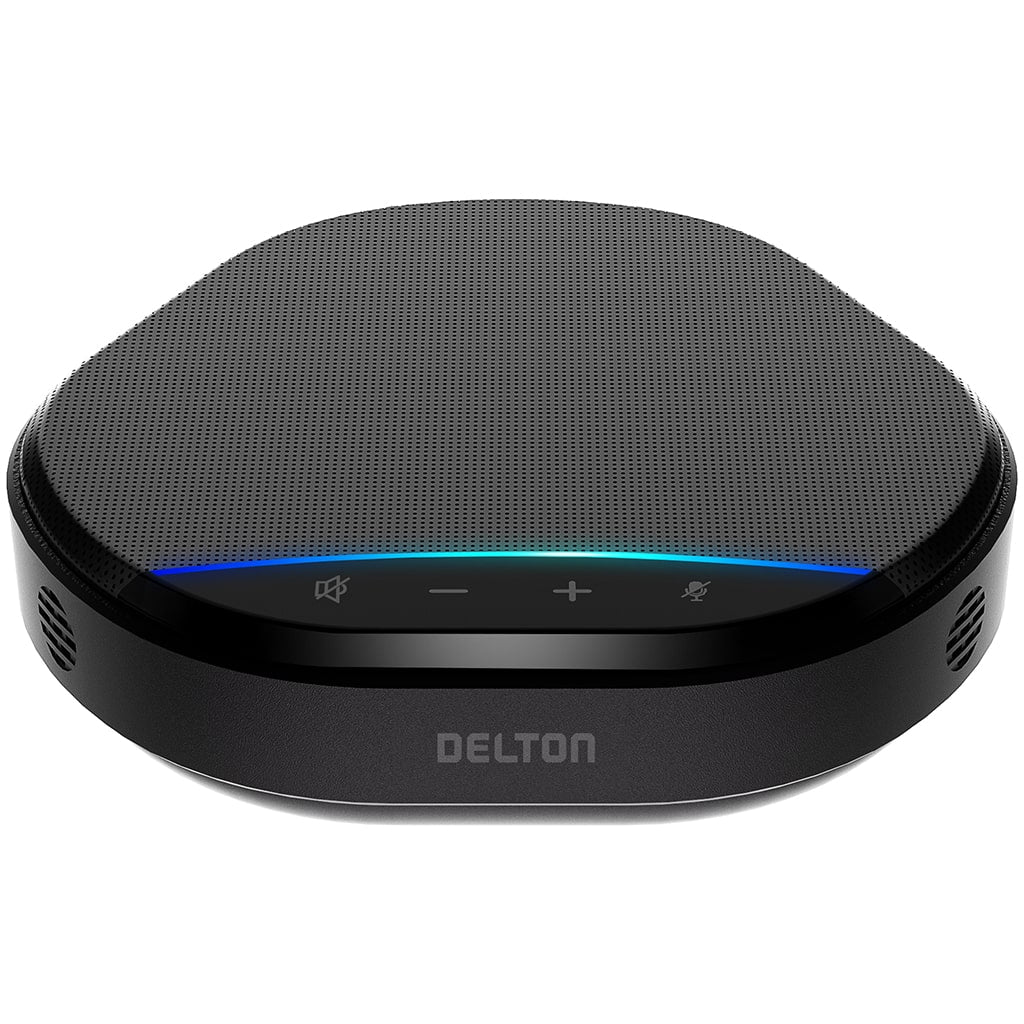 This product has no reviews yet.