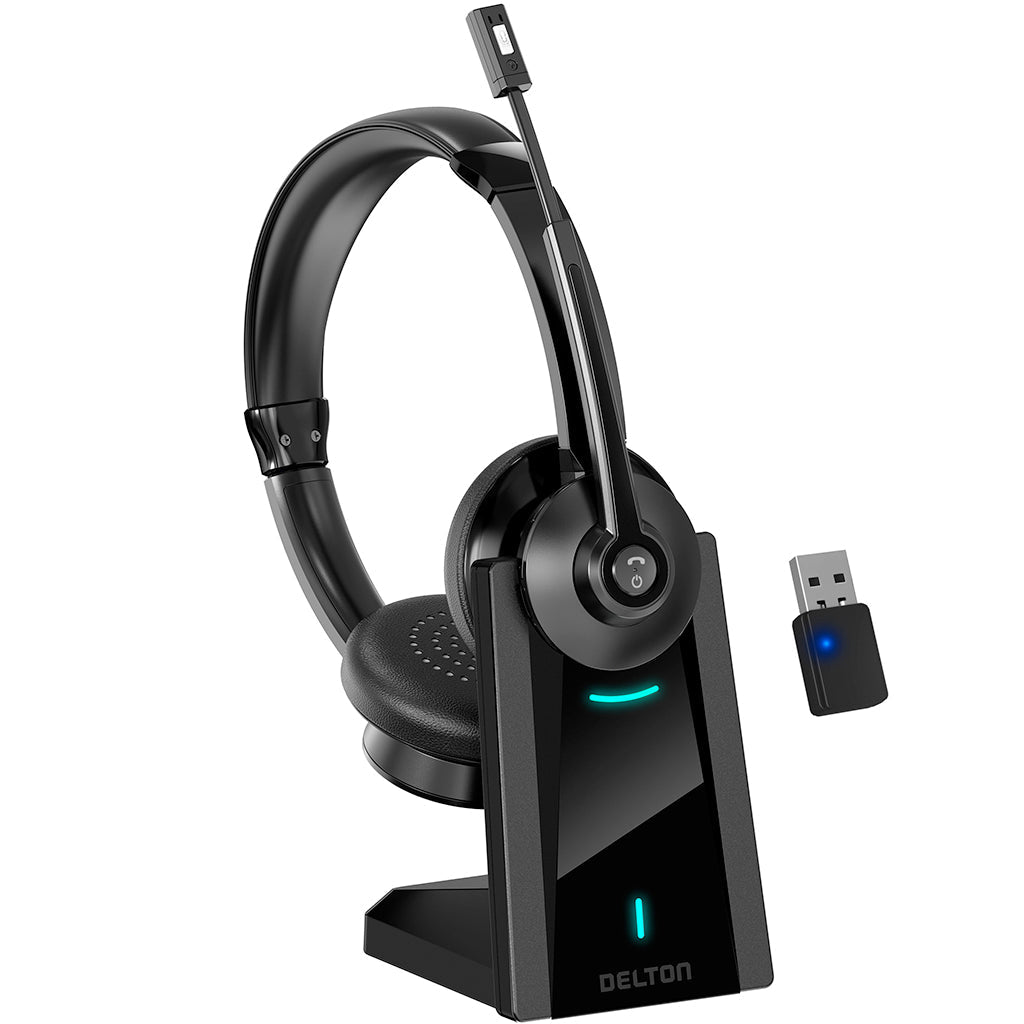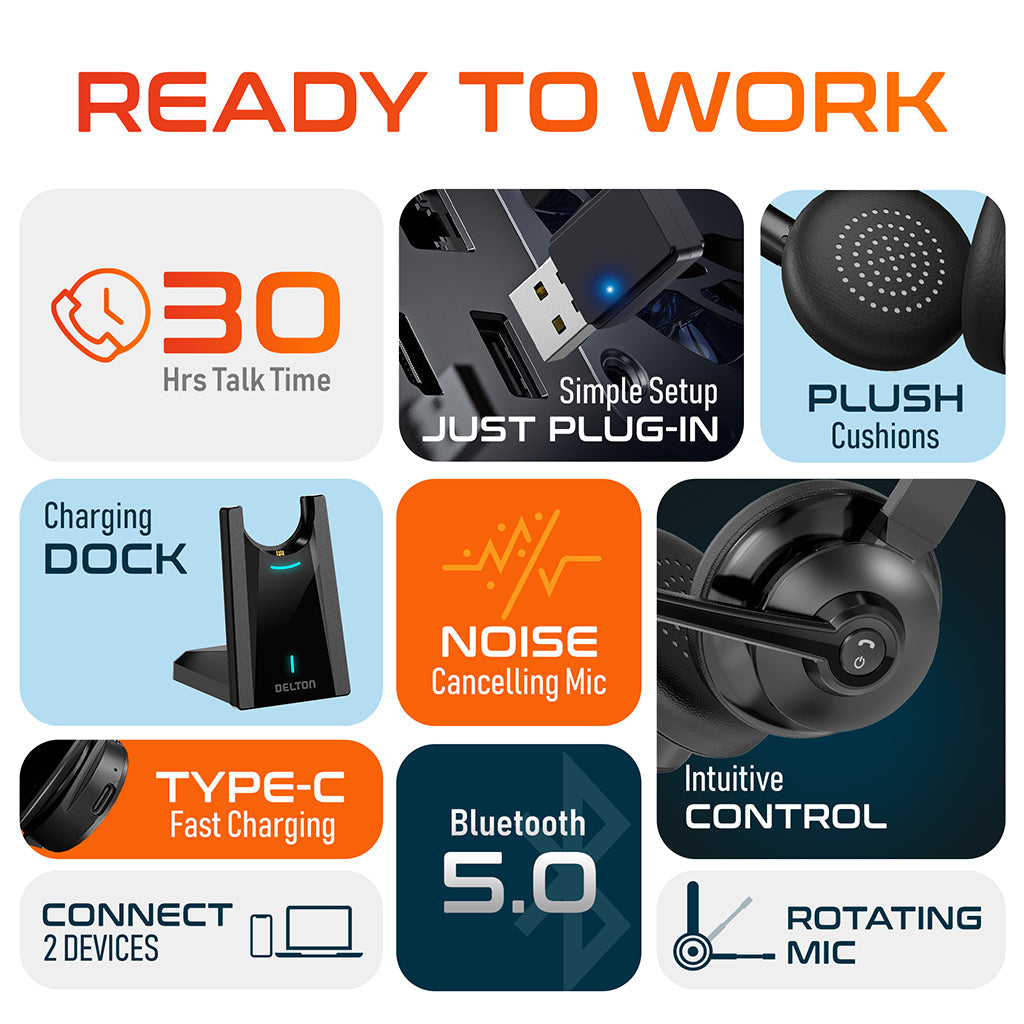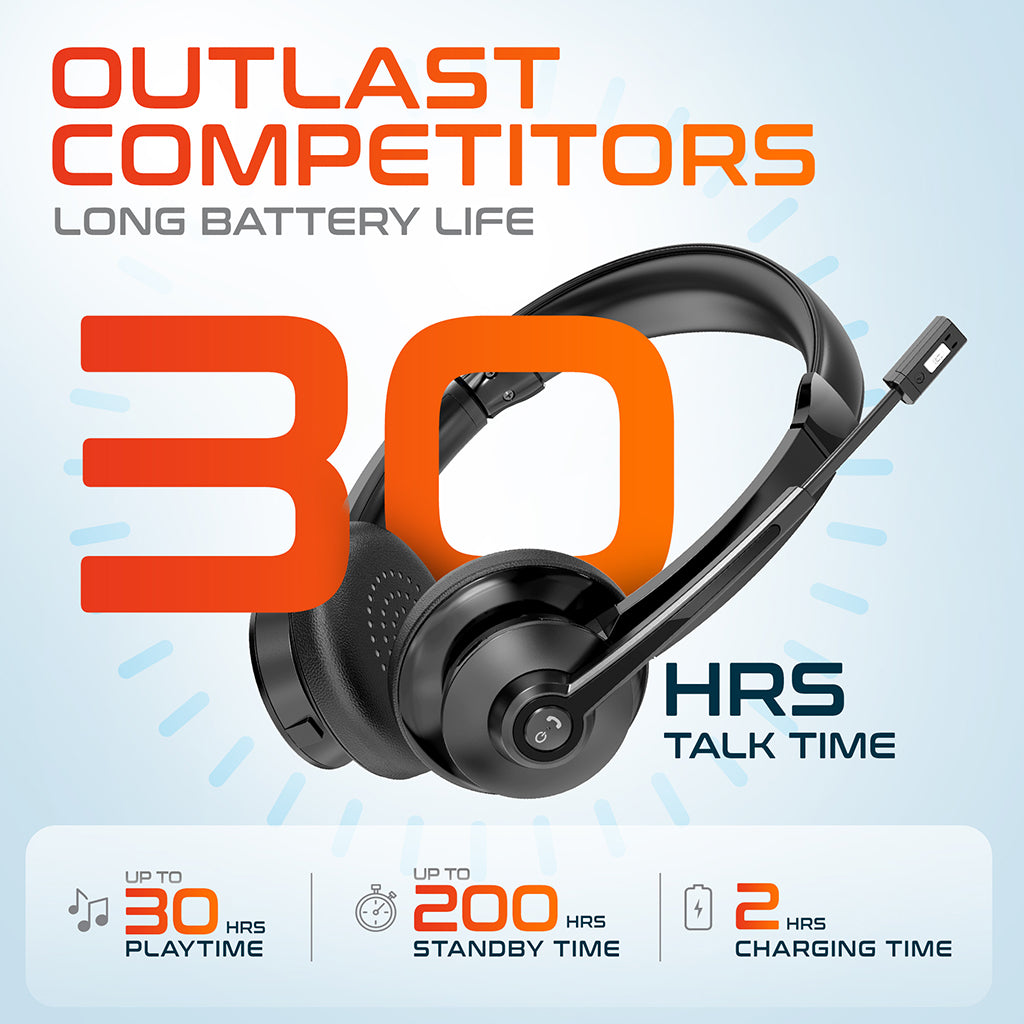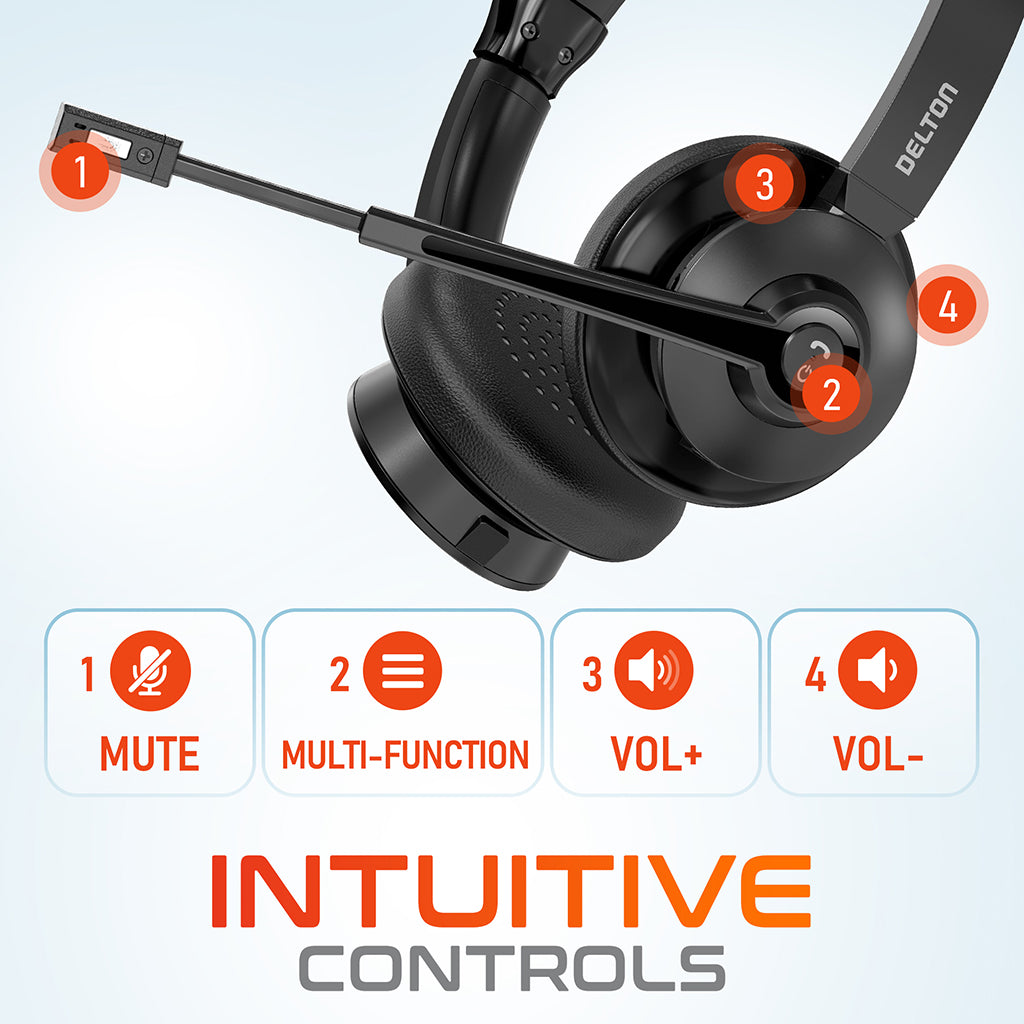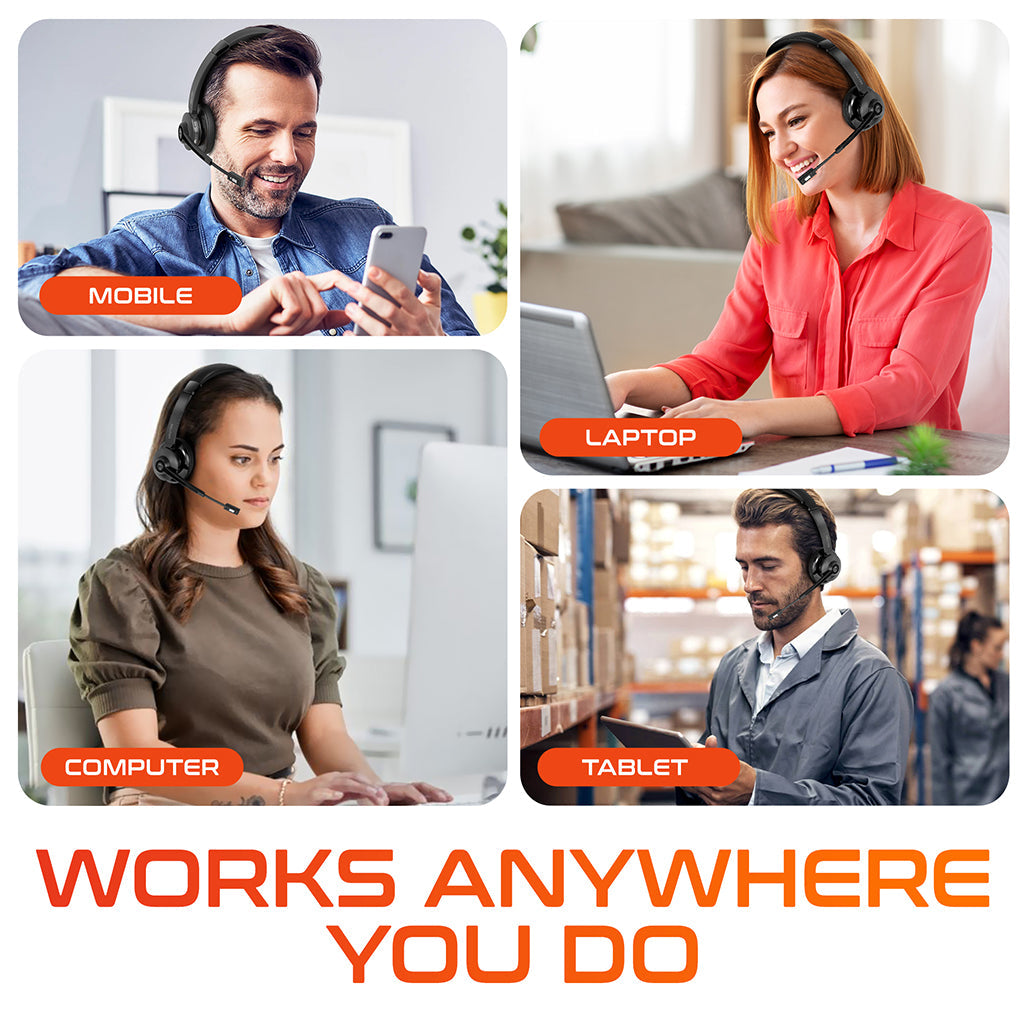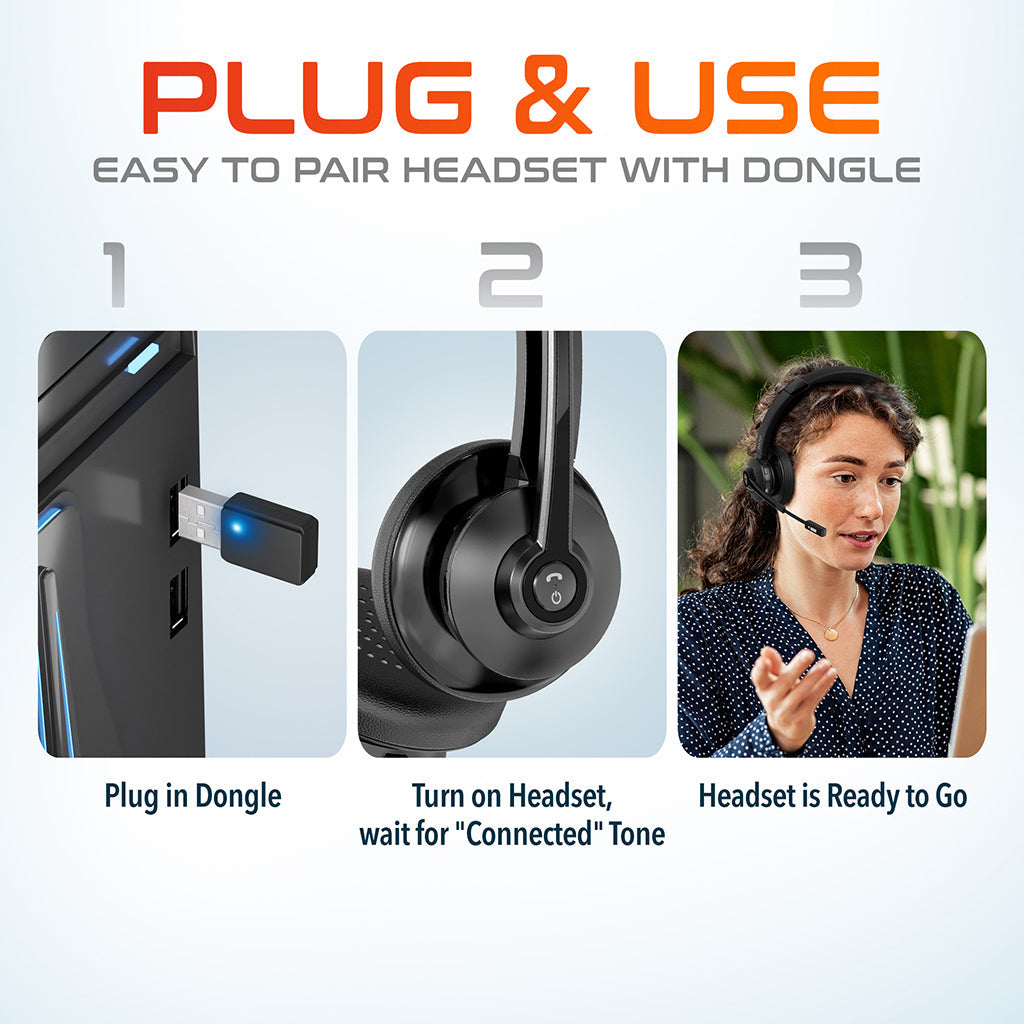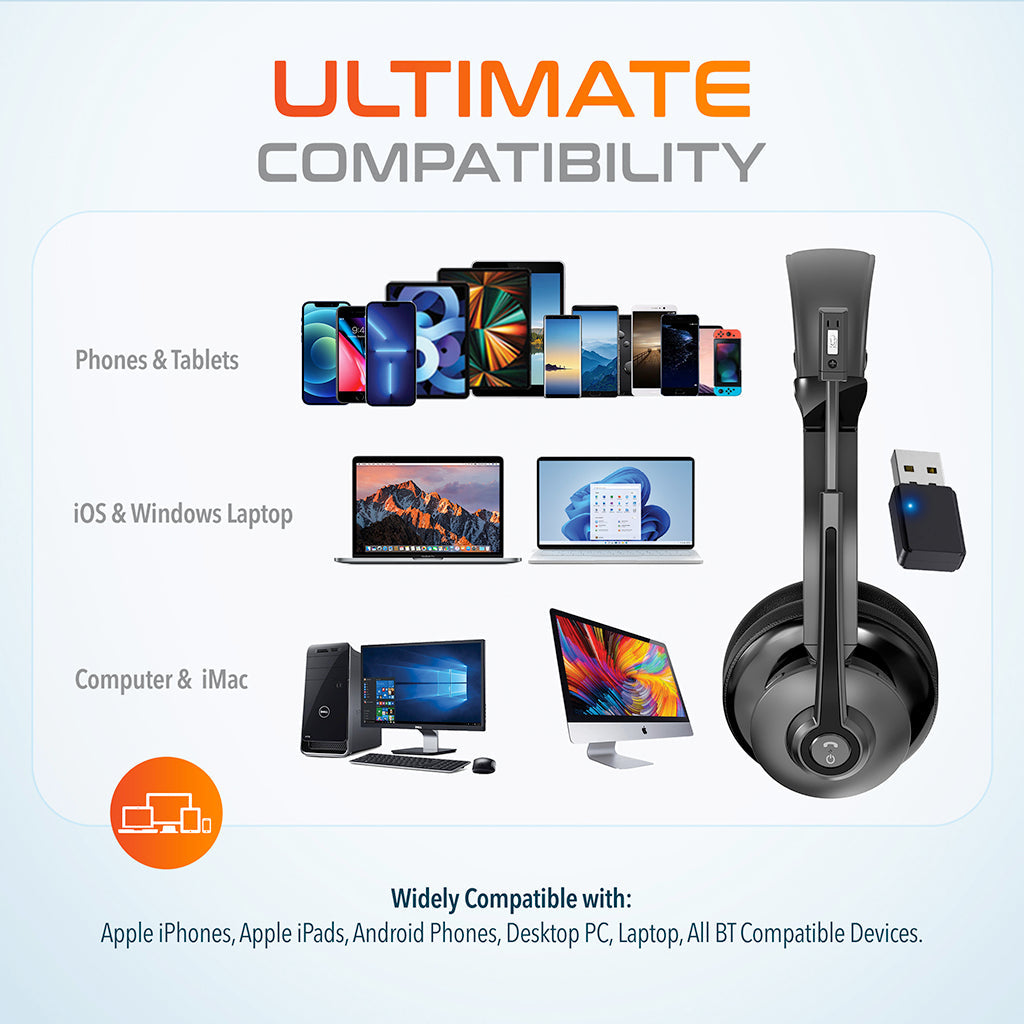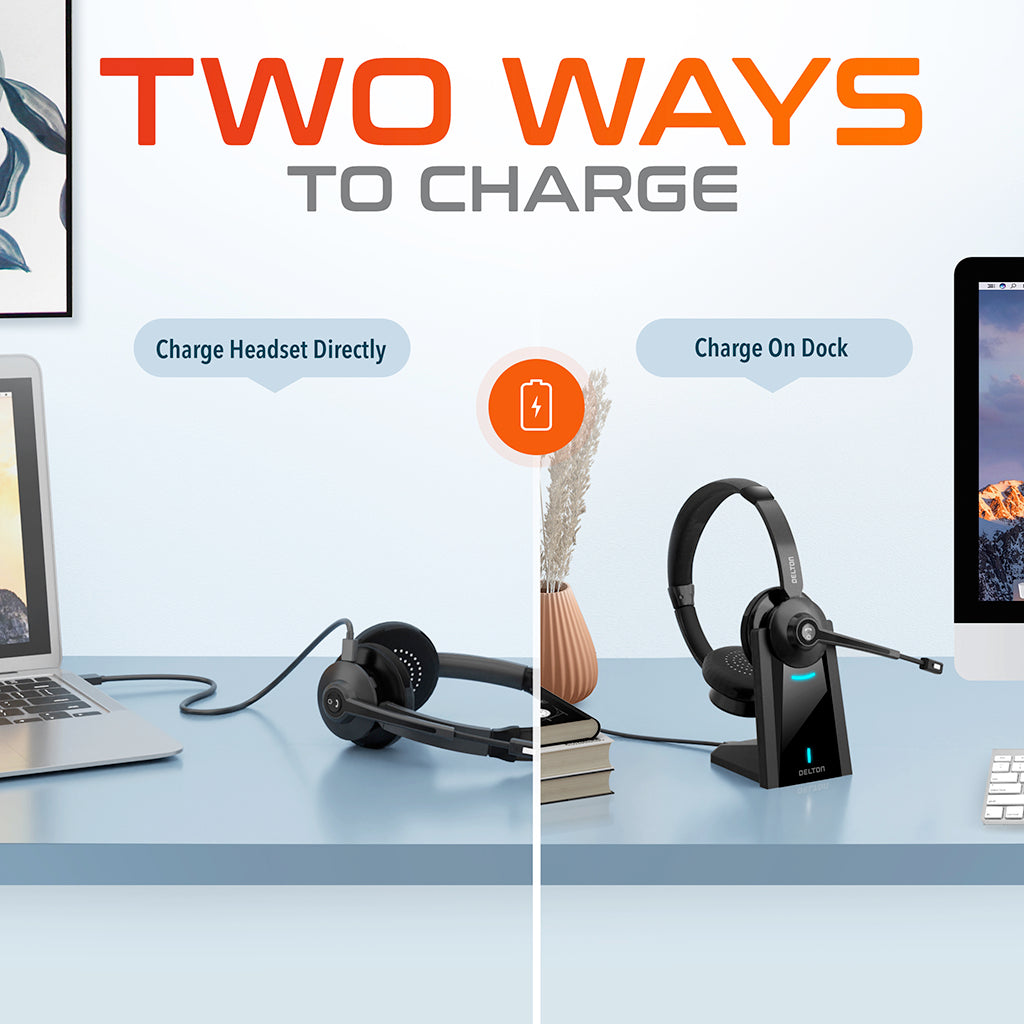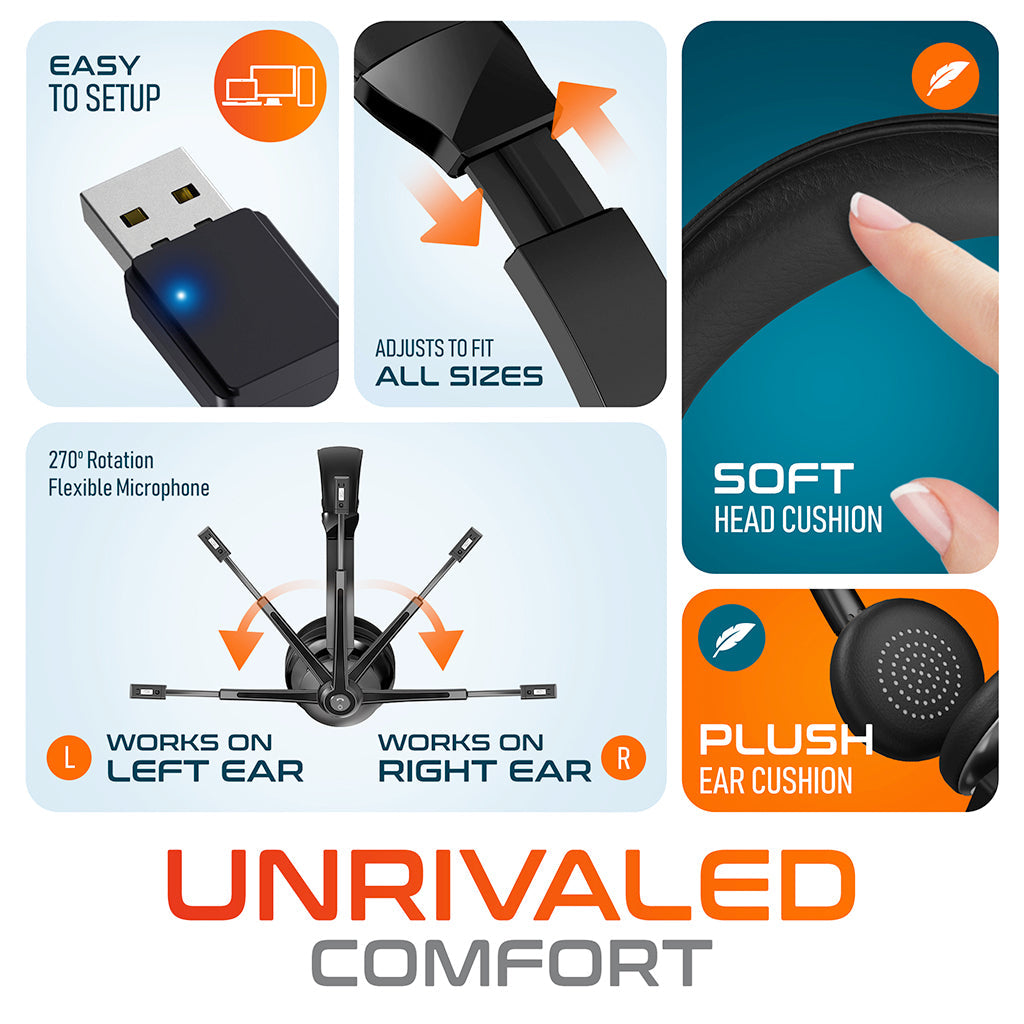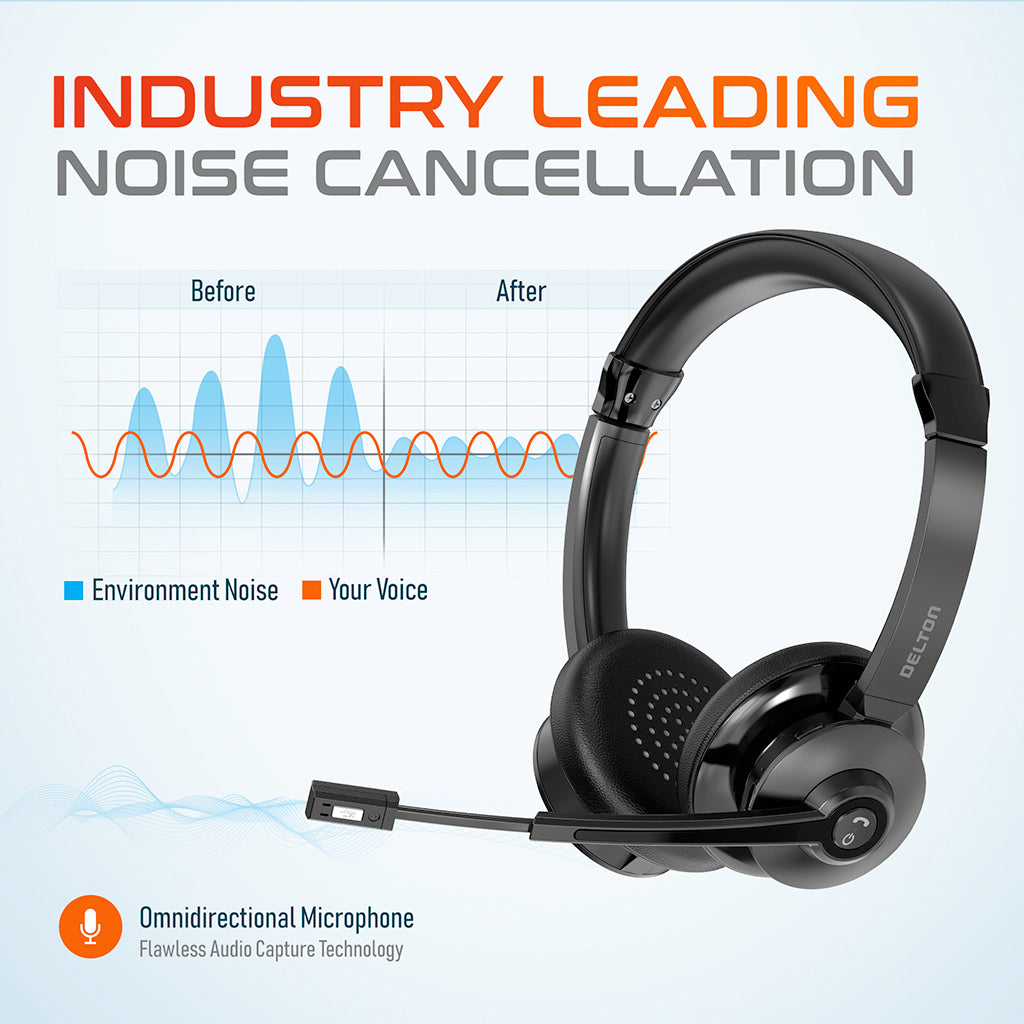 Delton 35X Wireless Noise-Canceling Computer Headset with Charging Dock
---
Introducing the Delton 35X Wireless Noise Cancelling 2-Ear Bluetooth Computer Headset, designed to meet all your communication needs, whether you're working from home, in the office or on the go. We have listened to your feedback and created an exceptional headset that offers a comfortable 2-ear fit with memory foam earpads, superior call quality, long-lasting battery life, and convenient features such as auto-pairing dongle and fast charging.
The Delton 35X features an ergonomic design with an adjustable headband and soft memory foam ear cushions, making it one of the most comfortable 2-ear headsets available. The boom mic rotates 270-degrees, allowing you to work comfortably from either your left or right side. With our proprietary audio chipset and noise cancelling technology, the Delton 35X effectively removes 92% of noise, ensuring crystal-clear communications.
With wireless Bluetooth connectivity, the Delton 35X is compatible with any PC or laptop, all iPhones, and all Android phones. It also supports two connections at once, making it easy to switch between computer conference calls and managing cell phone calls with the touch of a button. The included auto-pairing USB dongle makes pairing with any laptop or PC a breeze.
The Delton 35X packs a powerful battery that offers up to 30 hours of talk time and 200 hours standby time. It can also be charged from empty to 100% battery in just 2 hours, or get an hour of talk time after just 7 minutes of charging.
Inside the box, you'll find the Delton 35X headset, USB charging cable, auto-pair USB dongle, and charging dock. The Delton 35X is backed by our 1-year warranty.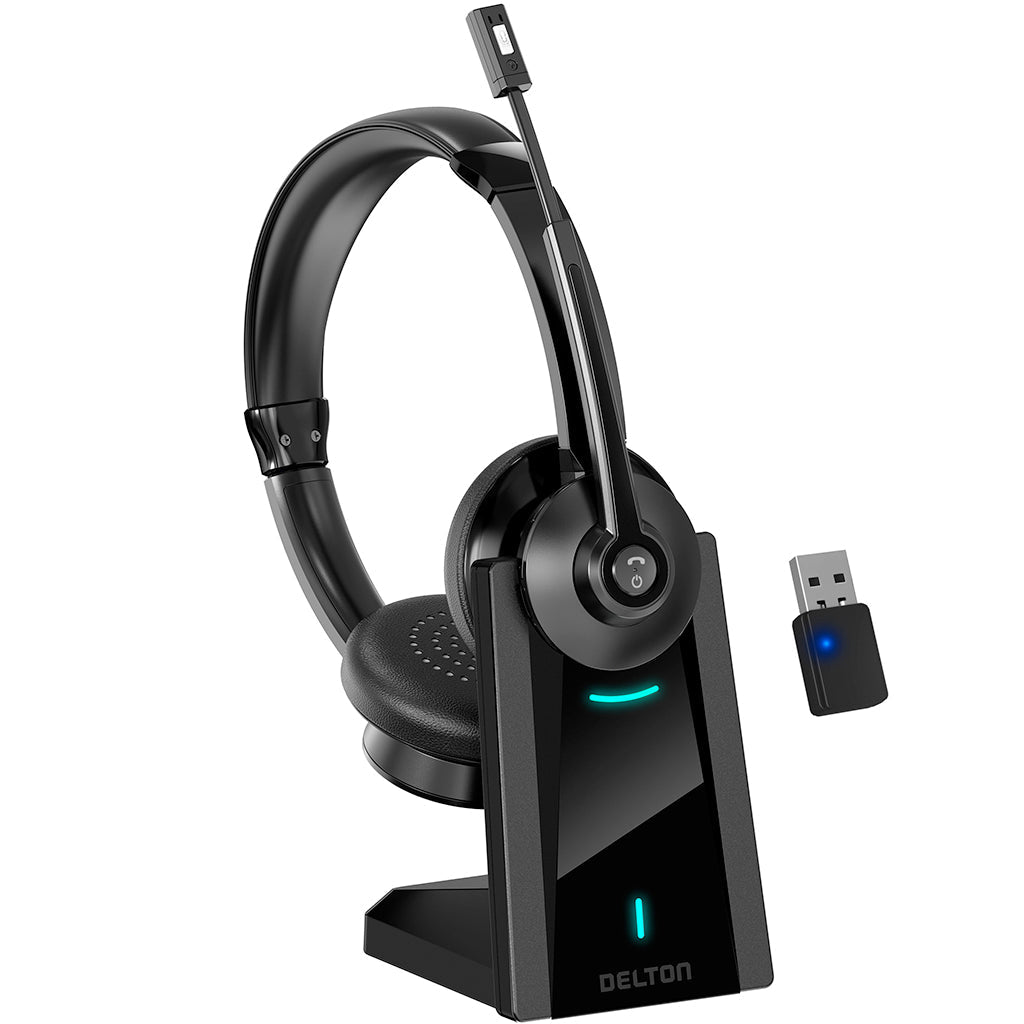 About the 35X
Wireless Bluetooth headset with all the features you need to get the job done.
The Delton 35X noise-canceling dual ear wireless Bluetooth headset is great for working from home, office, or on the road. Its been redesigned with your needs in mind. Delton's engineers listened to your feedback and designed a cushioned two-ear adjustable wireless Bluetooth headset with memory foam ear pads, intuitive controls, a long-lasting battery. The included auto-pair USB dongle makes setup super simple: just plug in, turn on, and you're ready to go.
This product has no reviews yet.