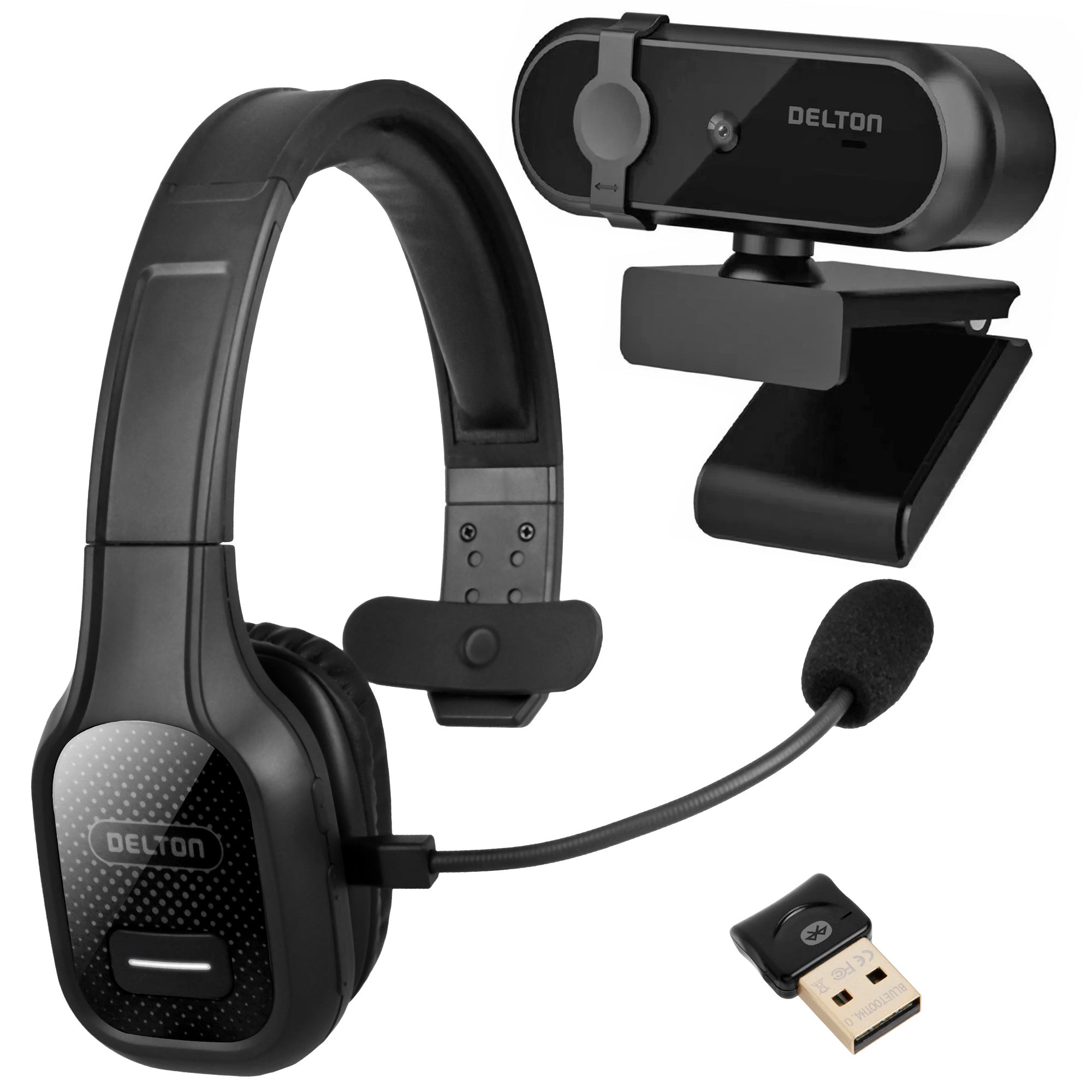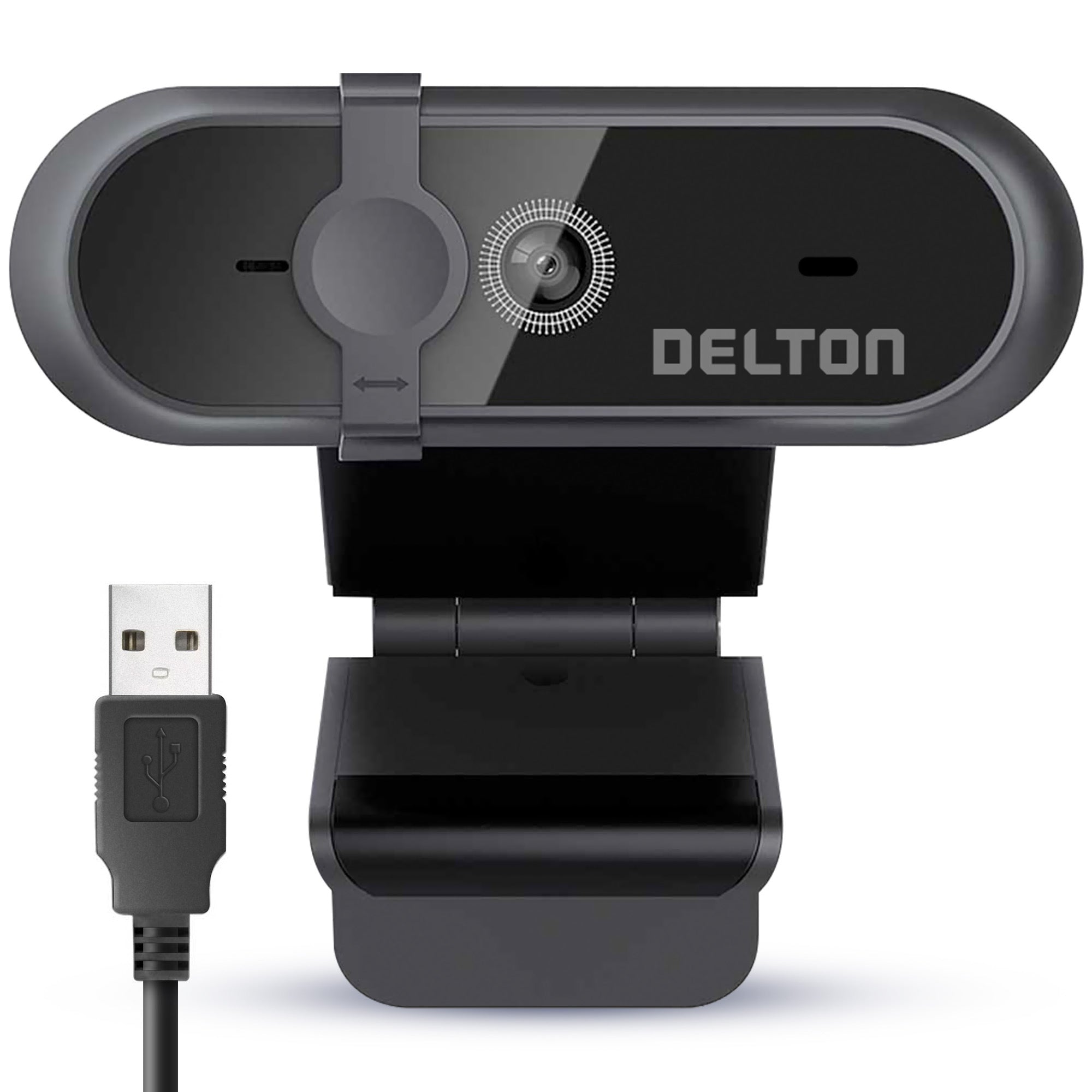 Delton 20x Headset with Webcam
---
The Delton 20X professional wireless Bluetooth Computer and mobile phone headset is great for working from home, office, or on the road its designed to help your productivity. Delton enlisted office managers, and remote workers to help build an adjustable wireless Bluetooth headset with all the features you need to get the job done: all-day comfort, long-lasting battery, auto-pair USB dongle, and a 3.5mm cable that lets you work even when the battery is dead.
Ergonomically designed: with soft on-ear cushions, an extendable and cushioned headband, and intuitive controls
Multiple use options: Use the USB Type-C to 3.5mm cable (included) to use the headset as a wired headset
Outstanding long lasting battery: offers up to 30 hours of talk time and over 400 hours of standby time
Universal compatibility: Wireless Bluetooth connectivity and auto-pair USB dongle (included) makes the headset compatible with any PC or laptop, all iPhones, and all Android phones
Flexibility: boom mic rotates 270 degrees, so you can comfortably work on either your left or right ear
Comfortable and Adjustable: cushioned headband and the soft-cushioned ear pad make this headset one of the most comfortable on-ear headsets out there
HD clarity: Included 1080p high definition /30 fps USB webcam will work with any PC or laptop: just plug in, and you're ready to go
Included in the box: headset, USB charging cable, auto-pair USB dongle, USB Type-C to 3.5mm audio cable, USB HD webcam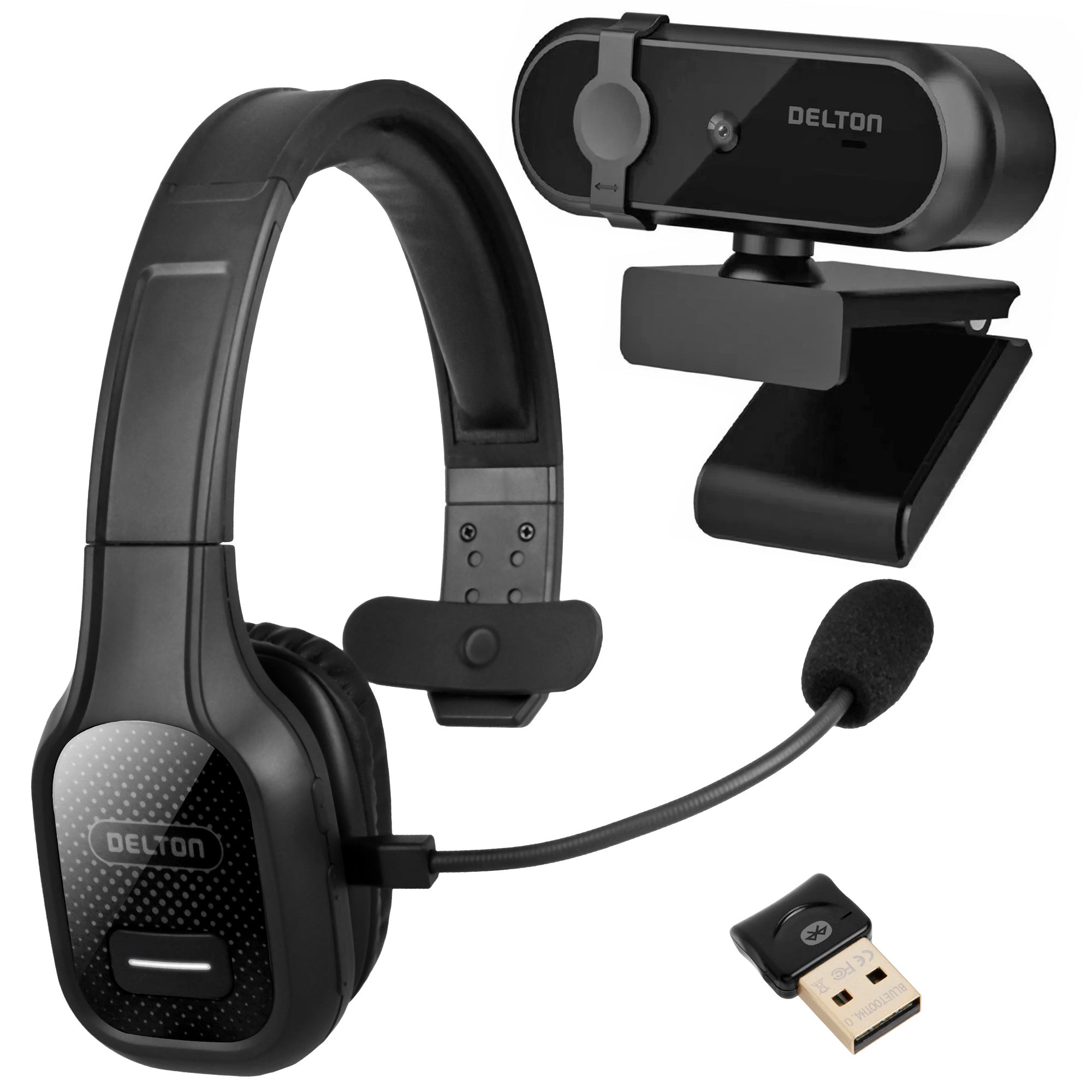 This product has no reviews yet.